DOG BREEDS

DOG BREEDERS

SUBMIT SITE
Dog Breeders > Last Added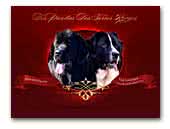 Les Pandas Des Terres Rouges
Elevage de Landseer et de Terre neuve. Selection sur le caractère, les aptitudes au travail et sur la beauté. N'hésitez à nous contactez pour en savoir plus.
Landseer
Newfoundland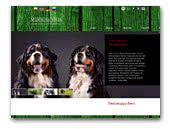 Śledzikujący Bern - domowa hodowla psów rasy berneński pies pasterski
Hodowla Śledzikujący Bern FCI jest małą, domową hodowlą, która powstała z miłości do wspaniałej rasy jaką jest berneński pies pasterski. Zauroczeni berneńczykami chcemy dołożyć swój wkład w rozwój tej rasy tak w Polsce, jak i w Europie hodując psy o doskonałym zdrowiu, wyglądzie i charakterze.

Śledzikujący Bern FCI Kennel is small home kennel, which was created out of love for a great breed that is Bernese Mountain Dog. Charmed by them we wat to make contribution to the development of the breed both in Poland and in Europe by growing dogs with excellent health, appearance and character.
Bernese Mountain Dog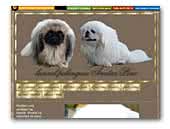 Avatar Pinc Pekingese
Kennel pekingeses ,puppies for sale, more to website.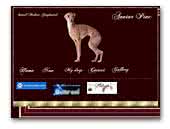 Avatar Pinc Italian Greyhound
Kennel Italian Greyhound , more to website.
Pekingese
Italian Greyhound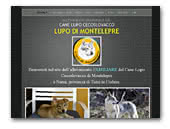 Allevamento amatoriale Lupo di Montelepre
Cane Lupo Cecoslovacco
Il Lupo di Montelepre è un allevamento amatoriale del cane lupo cecoslovacco. I nostri cani vivono sia all´aperto che in casa, dove ogni sera vengono ricoverati. Sono quindi abituati ad ambientazioni diverse e parte integrante della famiglia. Vengono esposti ad ogni situazione come presenza di ospiti, bambini o viaggi per le vacanze.Hanno numerosi CAC, CACIB, BOB oltre alle certificazioni per Displasia: HD A - ED 0/0 e DM: n/n.
Czeslovakian Wolfdog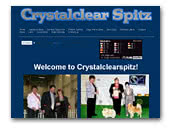 Crystalclear
We are a small kennel in Waterford Ireland, who show Japanese Spitz & German Spitz Klein.
Japanese Spitz
German Spitz Klein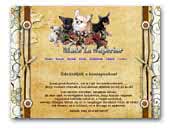 Made In Superior Chihuahua
High quality, healthy chihuahua babies.
Chihuahua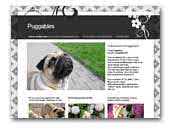 Puggables
Breeder of fawn pugs. Our dogs are highly loved family dogs. We aim to breed quality not quantity.
Pug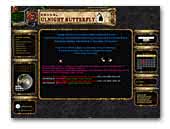 ULNIGHT BUTTERFLY
Small hobby kennel in Tallinn since 1996.
Miniature Schnauzer
Miniature Pinscher
.

.