Dog Breeders > Last Added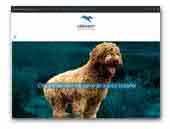 Kennel UBBADAT Spanish Water Dog
Spanish water dogs. Ubbadat Kennel. Spain. FCI. Dogs Show. Puppies long tail avaliables.
Spanish Water Dog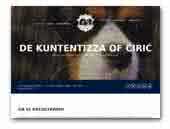 Kennel Čirić
Cavalier Spaniel King Charles
Who we are

Cavalier Spaniel King Charles Kennel Čirić.
You'll find us in Begeč, a small town in Vojvodina, near Novi Sad.

It all began in 2009, when we bought our first Maltese poodle. With an extensive love for dogs, in December 2011 we registered our kennel called "De Kuntentizza of Ciric", FCI-5263. In 2014 arises the idea of expanding the kennel by introducing another dog breed. We were attracted to one specific breed, its looks and characteristics. It was Cavalier King Charles Spaniel. In February 2014, we have imported the firs female. Fascinated by this breed, same year in March, we have imported another female. Currently, our kennel has four females.

With unconditional love and devotion, we strive for progress and expansion of our little family kennel.

Sincerely "De Kuntentizza of Ciric"
Cavalier King Charles Spaniel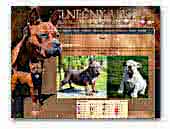 'Slnecny Luc' FCI kennel
for ancient breed Chongqing dog
Welcome on our official site for first FCI kennel of Chinese Chongqing Dog. First imported dogs in Slovakia from old chinese lines.
Chinese Chongqing Dog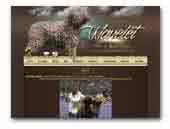 'Wavelet' Perro de agua español
Breeder of Spanish Water Dogs in Slovakia since 2010. Welcome on our official website!
Spanish Water Dog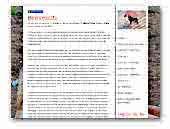 Of Mistral's Kiss Kennel
Official FCI/ENCI kennel of Shikoku, Australian Shepherd and Yakutian Laika, located in Italy.
Shikoku
Australian Shepherd
Yakutian Laika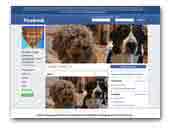 Jacwingowy Grod
We are a family dog breed from Poland. Dogs are one of the most important part in our lives. We breed Lagotto Romagnolo and Greater Swiss Mountain Dog. Our website has been renoveted at the moment so we encourage you to visit our Facebook page and ask if you have any questions!
Romagna Water Dog
Greater Swiss Mountain Dog

royal-kennel.com
We are officially registered Cane Corso breeder form Bosnia and Herzegovina, registered at FCI under number 19/15. Our goal is to preserve this magnificent breed and improve quality and offer our beutifull puppies to new owners all around the world.
Cane Corso Italiano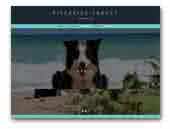 Riverside Forest
Riverside Forest is a Border Collie kennel situated in Central Bulgaria. We are focused on breeding healthy standard black-white Border Collies. Our dogs are a part of the family, so it is very important for us each puppy leaving the kennel, to be placed in loving, active and responsible family.
Border Collie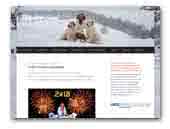 Fluffy Giant Kennel
Breeder Website for the Fluffy Giant Kennel with News and Updates of Shows, Puppys and everything else..
Great Pyrenees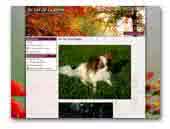 Elevage du Val de la Reine
Small family breeding of continental spaniel butterfly located in Honfleur in Normandy. These adorable small dogs make the happiness of all the family and are raised (brought up) at home surrounded with love and with respect.
Epagneul Nain continental - Papillon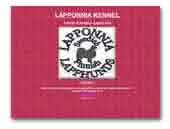 Lapponnia
Lappoinnia kennel is located in the UK. My Finnish Lapphunds are bred for great temprement and health.
Finnish Lapphund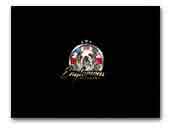 Englorious Bulldogs
We are a small kennel located in Greece, We dedicated to breed healthy & quality bulldogs. Our Dogs are part of our family and live with us.. All our dogs are health checked. We attend to shows International, National and Abroad.. Enjoy our web site and feel free to contact for any information.
English Bulldog
.

.