Dog Breeders > Last Added


Spirit of Magic Kennel
The passion about animals I have since I was a little girl. I grew up in a farming family where we always had a dog. Even the ancient people were saying, "The family without a dog is not a family!" I grew up with dogs and cats, but I always prefer dogs than cats.

Initially we had in house always dogs breed Newfoundland or "happiness on leash," as some call it. These dogs are the biggest fans of families and children, but especially water. However, since I was a little girl, I always desire to have dogs breed Beagle and Dalmatian. Those two breed were mine the biggest wish.
Dalmatian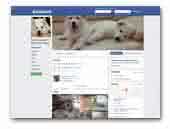 Psarna/Kennel St. Agnes Von Kropp
For sale 5 White Swiss Sheperd (Berger Blanc Suisse) pupie dogs born 04/11/2017. Mother and father are top dog with the best possible evaluation.

Mother: Laika aka Lori (parents: Naik Nannok Fliegeland and Verona Vana Fliegeland) succumbs / born 03.06.2012, pedigree No. / Pedigree Nr .: SLRAKO-000462, Medical tests / Hhealth tests: HB A ED0 , breeding evaluation A. Father: Solo Contro Tutti od Bijelih Anđela, born 15.02.2016, Pedigre nr.: LOF HR10205ŠBO . Health tests / Hhealth tests: HB A ED0 Junior champion of Slovenia, Croatia, BIH. Champion on world special Leipzig Germany 2017. "OD BIJELIH ANĐELA" KENNEL, FCI 5507 Date of birth: 15.02.2016. HD-A, ED-0 MDR +/+, DM N/N, DNA High: 66 cm, Weight: 39 kg BREEDING LICENCE: excellent.

There are still 3 female and 2 male for sale. Kennel St. Agnes Von Kropp. Puppies are vaccinated and inserted a chip. They are ready for new owners.
White Swiss Shepherd Dog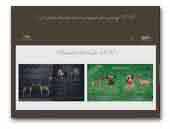 AUTOPILOT Border Terriers
We are the small familly kennel of Border Terrier in Slovakia. We are breed dogs for show and sports include hunting.
Border Terrier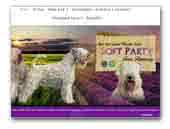 Soft Party FCI Kennel
You are welcome to kennel Soft Party FCI, that breeds irish typed wheatens with all health checked!
Irish Soft Coated Wheaten Terrier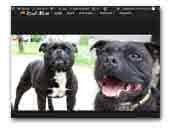 Eastbull Staffords
We breed Staffordshire Bull Terrier in the VDH / GBF.

Our dogs live with us in a house with a huge garden. Puppies grow up very familary with children and are well shaped. The puppies are examined by a veterinarian, dewormed 3 times, chipped, receive an EU passport and a VDH / FCI pedigree.

We give our puppies only in loving and responsible hands. Furthermore, we are of course always available to our puppy owners with advice and assistance.

For further information please visit our website.
Staffordshire Bull Terrier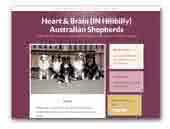 Heart & Brain (IN Hillbilly) Aussies
Heart & Brain (formerly IN Hillbilly) Aussies is a small FCI and ASCA registered kennel for versatile Aussies with proper conformation and the ability "to do it all".

We have bred some nice ASCA champions, performance champions and lots of more ASCA and VDH titled sport dogs. And there are a lot of puppies making their families very happy as beloved pets.

Please visit our website to learn more about us, our pack, upcoming litters, our stud dogs and our seminars relating the Australian Shepherd.
Australian Shepherd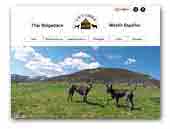 Vetonia
We are a couple who love dogs, especially primitive breeds. This made us choose the Spanish Mastiff and the Thai Ridgeback.

And with illusion we started with dogs of pure breed and the best genetics.

WHERE ARE WE?
Our kennel is situated in the beautiful County of La Vera (Cáceres), about 200kms from Madrid.

WHY SPANISH MASTIFF?
I grew up among them when they used to run freely in my village and we knew all and every one of them by their names; when the old folks told us how they would defend their cattle in the presence of wolves. Since then I love these big "teddies": faithful,noble,careful and patient with children but brave guardians of family and home.

​WHY THAI RIDGEBACK?
​As I am so keen on primitive breeds, I accidentally found out about these Thai dogs .It is well- known in northen Europe and Russia, but not so in the South of Europe.

At fist sight, their porte and ellegance called my attention, but I decided to start breeding them when I learnt about their independent character, their love to the family, how good they are at keeping an eye on every member, how quiet they are (only bark at real threatenings),......It wasn't easy to get the first couple, but here they are. And the more I get to know them, the more I enjoy their quiet and loving character
Spanish Mastiff
Thai Ridgeback Dog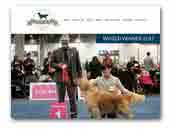 Olvinglay
Olvinglay is a kennel for the selection of Golden Retrievers, it was born from my biggest love for this breed. All my dogs share with me first of all daily life then the exciting path toward the achievement of my biggest dreams.
Golden Retriever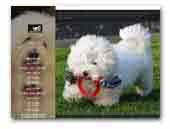 Whitebloom Coton de Tulear
Quality breeder of Coton de Tulears in the Hungary. On our website you can find information about coton de tulear litters, dog shows, our stud dog and many beauty photos. Please visit our website.
Coton de Tuléar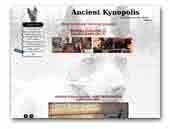 Ancient Kynopolis Thai Ridgeback Dog Kennel / Hodowla
This site is about my passion of having Thai Ridgeback Dogs. If you are interested of purchasing a puppy please don't hesitate to contact me.
Thai Ridgeback Dog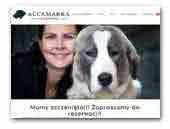 Accamarra CAO Kennel
We speak English and Russian.
Central Asia Shepherd Dog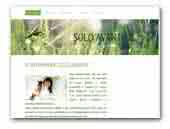 Solo Avanti IG kennel
We are glad to welcome you on the site of the italian sighthound Solo Avanti. We are in Belarus, city - Lida. Welcome and injoy the italian greyhounds with us !
Italian Greyhound
.

.