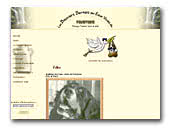 LES EAUX VIVES DE TOURTOUR
Elevage dans le sud à TRETS près d'Aix en Provence. En tant que passionnée de ces Bouviers Bernois, si vous visitez mon élevage, je vous aurai vite inoculé le virus de ces beautés et quitte à être contaminé, autant avoir un beau microbe d'une cinquantaine de kilos de tendresse, d'amour, de fidélité et tant d'autres qualités.
Bernese Mountain Dog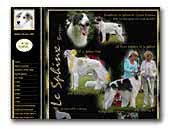 Le Sphinx Borzoi
Le Sphinx are a Norwegian Borzoi kennel taking great pride and care in our special breed. Learn about Le Sphinx and Borzoi's at our site, with news and information, and lots of photos.
Borzoi