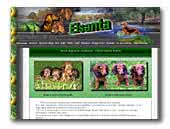 Kennel Elsanta - dachshunds
The long-haired miniature dachshund and the rabbit's - the dachshunds' kennel the Elsanta, information about novelties, dogs and the bitches, litters, exhibitions, thin lines to the dachshunds' the best kennels, the history of kennel the Elsanta, and also the dachshunds' origins,as well as their picture and many different interesting information.
Dachshund - miniature and rabbit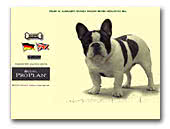 ALCSILIGETI French Bulldog Kennel
Hi, We are a couple from Hungary. We breeding french bulldogs since 2000. Our aim, the breeding of healthy and typical frenchies Please visit onto our web page where you may see many beautiful photos from our dogs with excellent bloodline.
French Bulldog