Dog Breeders > Last Added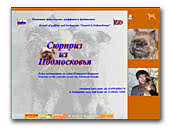 Surpriz iz Podmoskovya
(Surprise from Moscow Region)
Natalya Novikova is well known as one of the leading experts and the most dedicated breeders of the Griffon Bruxellois in Russia. She started breeding the rough and smooth-coated Griffon Bruxellois a decade ago and continues to exercise professional and dedicated approach in doing so.

Natalya has bred several generations of domestic and international dog show winners with the Syurpriz iz Podmoskovya affix.
Brussels Griffon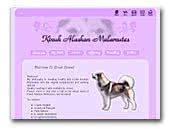 Kinuk's Alaskan Malamutes
We are breeding healthy and sound Alaskan Malamutes with the original temperament and working attitude. Quality handling is also available for shows.
Alaskan Malamute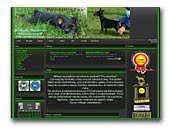 Kennel Pocahontas
Kennel of miniature pinschers from Poland.
Miniature Pinscher
.

.