Dog Breeders > Last Added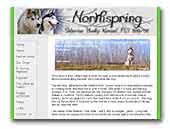 Northspring Siberian Huskies
Our Kennel was established with honour, because of the respect and love of our dogs.
We try to make our dogs known either in sport or shows.
We have only as many dogs as we can handle.
We have puppies only when we need one, so there will be no waste in our Kennel.
We breed only with healthy and good homour.
We try to give everything what they need to our dogs and their offspring.
We never give a dog to a person we know as bad owner.
We try to do the best.
Siberian Husky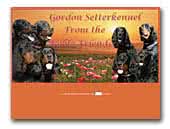 From the Noble FriendsGordon Setterkennel
This site is about our kennel, our Gordon Setter, gives information about our dogs showresults, pedigrees, galleries, planned litters, puppies etc.
Gordon Setter