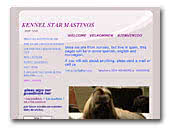 kennel Star Mastinos shih tzus
Take a look at our pages, we live in spain but is from norway, we speak norwgian, english and spanish. We have import from Norway and usa. Our import from norway are from the famous kennel Hin chen and our import from usa is from cassy paws, that breed exotic colors, our is dark chocolateliver.
Shih Tzu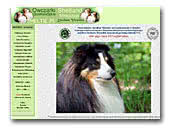 Excellens Vivarium FCI Shelties
Welcome to Excellens Vivarium FCI Shelties!

We are located in South Poland. We have and raise shelties in colours: sable, tricolour, bi-black and blue merle with excellent European and some time ago American bloodlines (new USA import from Odyssey).

If you like the way we raise our dogs and want further information please visit our website.
Shetland Sheepdog