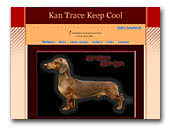 Kan Trace Keep Cool
My pedigree name is Kan Trace Keep Cool, but all my friends call me Mylo. I live with my two best friends Maja and Nikolina. They love me, and pet me all the time.

People say I'm very friendly, so everyone want's to play with me, and kiss me, but I don't mind.. I like that!! My motto in life is "All dogs are my friends!!", so be my friend and play with me!
Dachshund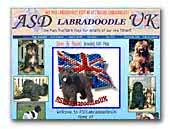 AsdLabradoodlesUK
Breeders of Australian Labradoodles in the UK.

Close to all major Uk airports and the Portsmouth Ferry Terminal. We export worldwide and have a personal delivery service available to Europe ~ French speaker available on request.

All puppies are reared indoors in a busy house. All of our dogs are extensively health tested before breeding. Visit our website to see Rutlands Nirvana and friends.
Labradoodle