Dog Breeders > Last Added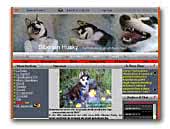 GrandeLupo
Allevamento Amatoriale Siberian Husky
Il sito offre informazioni vari sulla razza dello Siberian Husky, oltre che una accurata ricerca di tutte le legislazioni e normative sulla tutela e diritti degli animali.

Inoltre l'allevamento a conduzione familiare, non produce molte cucciolate in quanto unico motivo e scopo primario è quello di allevare cani sani, esenti da patologie genetiche, di alta qualitàe soprattutto oltre che belli anche buoni lavoratori.

GrandeLupo è anche Community Chat e Forum dove discutere degli amici a 4 zampe.
Siberian Husky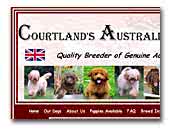 Courtland's Australian Labradoodles
We are dedicated to the breeding of the true multi-generation Australian Labradoodle. All Courtland's Australian Labradoodle puppies are born and raised in our family home. Health Screening and temperaments are very important considerations with our family and you will find that our breeding stock is some of the best Australian Labradoodles that you will find.

We breed for temperament and health primarily; The Australian Labradoodle is bred to be low-to-non shedding, allergy/asthma friendly, no-odour, high quality family companions with excellent temperaments, health and soundness.

Our Imported Australian Labradoodle bloodlines originate from Tegan Labradoodles and Rutland Manor Labradoodles in Australia, The Creators and founders of This Wonderful breed.
Labradoodle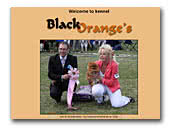 Black Orange's Show Pomeranians
We have been breeding Pomeranians since 1993 in a nice environment on the countryside. All our dogs are like family members on the kennel, which consist of three lovely Pomeranians, two females and one male. Our females are all qualified at shows before covering. We strive to get sound, healthy and vital dogs. Dogshows are our main interest and that is why we rarely have litters. It is not the quantity, but the quality that counts.

Our male World Junior Winner -08 Black Orange's Limited Edition aka Tiger was the most winning junior in Sweden in 2008. Tiger was one of Scandinavians most winning Pomeranians and placed at Top Ten in Sweden. We are looking forward to see Tigers offspring's in the show ring this year.

In 2000 we got the opportunity to buy a promising femalepuppy from kennel Sunline in Norway. She provred to be very successful at dogshows and she has provided her offspring with fine qualities. Her name is Multi Champion INT NORD FIN S DK CH Swedish Winner -03 Sunline Lady In Red " Bonnie" She is one of Scandinavian Top Winning Poms during the past years, and The Very Best Female on Top Ten Pomeranians in Sweden 2002 and 2003.

In 2007 I had the pleasure of handling the Top Pomeranian "Smiley" Sunterra Spontaneous Daystar to an International, Swedish and Danish Champion.
Smiley became 1 # Pomeranian in Sweden 2007!

You will find us in the western part of Sweden in Särö, about 30km south of Gothenburg.
Pomeranian
.

.