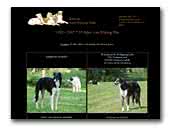 Barsois vom Sölring Hüs
Barsois vom Sölring Hüs - since 1982 - we carry bloodlines like "vom Bergland, des Monts Valdai, van Troybhiko, aus dem Zarenreich, Vorenoff, Mumtaz Mahal´s, Lesnitschewo´s, Stepun´s, LeiCro´s, de Tchesskaia, v´Indra´s etc.". We have focus on good characters combined with healthy, strong boned Borzois of a very elegant type.
Borzoi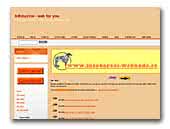 INFOBORZOI - web for you
Information and contact borzoi web for you. If you want you can send us information you wish to be presented on this web sites (males, females, litters, kennels and funny photos).
Borzoi