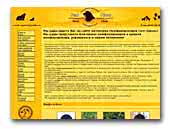 Sent Djons Newfoundland
Our kennel is located in a big town from Russia, called Moscow. We breed Newfoundlands black & White and Black colors and leaning on good quality lines.  Our kennel Has registration at the FCI-RKF. We breed dogs for quality, show, health and splendid temperament.

We love them and we are sure that newfoundlands are the most magnificent and smart dogs in the world!  Dogs are a part of our family. Visit our Homepage.
Newfoundland