Dog Breeders > Austria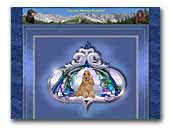 Raitis - English Cocker & Field Spaniel
Aus Weltweit bekannter, moderner, vorzأ¼glicher und verantwortungsvoller Familienliebhaberei. Jahrzehntelange Zuchterfahrung rund um den English Cocker & Field Spaniel.

Alle unsere English Cocker & Field Spaniel bzw. die Elterntiere sind nach den derzeitigen Wissensstand auf erbliche Erkrankungen wie PRA, Katarakt, FN und HD getestet. Vorzأ¼gliche und mit viel Liebe in der Familie, "selbst" aufgezogene Welpen mit besten Voraussetzungen.آ  Ausgezeichnet mit der "Zأ¼chternadel des أ–KV in BRONZE - SILBER - GOLD. "أ–KV Gأ¼tesiegel".
English Cocker Spaniel
Field Spaniel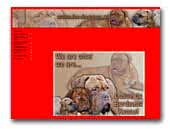 bx-doggen.at
Austrian Dogue de Bordeaux Kennel.
Dogue de Bordeaux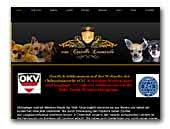 Chihuahuazucht von Castello Leonardo
Wir haben eine kleine Luxuschihuahuazucht.Sehr schأ¶ne Hunde aus den besten Linien. Wir haben nur wenige Wأ¼rfe im Jahr. Unsere Hunde leben mit uns im Haus und die Welpen werden von uns von Geburt an betreut.

Wir legen groأںen Wert auf Gesundheit und ein freundliches Wesen unserer Hunde. Aus unserer Zucht kommen nur liebevoll aufgezogene und bestens sozialisierte Welpen. Beste Ernأ¤hrung und Pflege unserer Hunde ist eine Selbstverstأ¤ndlichkeit fأ¼r uns.
Chihuahua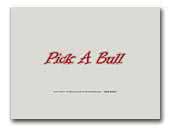 Pick A Bull
Small family run Bullterrier kennel in Austria, proudly owning Bullies since 2002. We occasionally have puppies available from great lines and fully health tested parents... only for the best homes!
Bull Terrier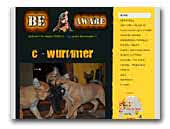 BE AWARE - Malinois & Tervueren
We operate with our Belgian Malinois and Tervueren Dog in IPO & Ring Sport and breed pure lines of work in terms of health, temperament, performance and vitality!

Info's and a lot of videos for breeding, history, training, IPO, KNPV, Belgian Ring, French Ring, Reality, Campagne, rescue work, character tests and much more. Feel free to visit us on our website!!
Belgian Shepherd Dog - Malinois, Tervueren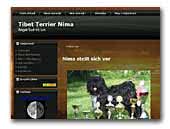 Tibet Terrier Nima
Als Liebhaber der Rasse betreiben wir eine kleine, sehr familienbezogene Hobbyzucht. Unsere Hunde sind in erster Linie Familienhunde und leben mit uns im Haus und Garten.

Besonders großen Wert legen wir auf eine optimale Prägung und Sozialisierung der Welpen. Wir möchten beste Voraussetzungen schaffen, das zukünftige Welpenerwerber genauso glücklich werden wie wir mit unseren Hunden. Wurfplan ist im November 2010

Our dogs are, primarily, family dogs and live with us in the house and garden. We lay especially big value on an optimum coinage and Sozialisierung of the puppies. We would like to create the best conditions, the future puppy's acquirer become as happy like we with our dogs. Throw plan is in November, 2010.
Tibetan Terrier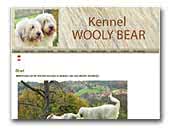 Kennel Wooly Bear
Das Kennel Wooly Bear Zuchtziel ist, die wundervollen rassetypischen Eigenschaften des Mioritic zu erhalten bzw. zu verbessern. Großen Wert legen wir dabei auf die Gesundheit der Tiere und die Aufzucht ohne Zwingerhaltung.
Romanian Mioritic Shepherd Dog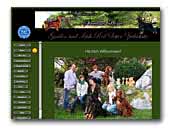 Of Straddles Home
Im Frühjahr 2003 zog unser erster Irish Red Setter "Bounty designed by Wolf", von uns Bella genannt, bei uns zu Hause ein. Von da an war nichts mehr wie früher, alles drehte sich nur mehr um sie.

Wir unternahmen mit unseren Freunden, natürlich auch alles Setterbesitzer, viele lustige Sachen: spazieren gehen, wandern, baden... und dadurch lernten wir immer mehr diese wundervolle Rasse kennen und lieben.

Ein Jahr später im Juni bekamen wir unsere zweite Hündin, einen Gordon Setter mit dem Namen "Crazy Blue designed by Wolf".

Mittlerweile haben wir drei Irish Setter Hündinnen und 2 Gordon Setter Hündinnen.

Unsere Hunde teilen mit uns das Haus und einen großen Garten, wo sie sich fast überall frei bewegen können.
Irish Red Setter
Gordon Setter

vom Oesterreichring - Cocker Spaniels
Sound, beautiful, easy-to-train English Cocker Spaniels in most colours (mainly particolour), est. in 1975, I've bred and owned many champions in few litters. My main concern is the breeding of really healthy dogs, and I am always in the first line to defend the health of this beautiful breed.

As I love intelligent dogs, who are easy to train, all my show-dogs are tested in obedience, companion, tracking or agility tests, and some have also passed hunting tests (field trials).
English Cocker Spaniel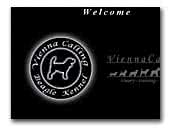 Vienna Calling Beagle Kennel
Beagle breeding in Vienna! Look at our site and get informed about our dogs, show & hunting results, and puppies! Feel free to contact us in case of any questions!
Beagle