Dog Breeders > Austria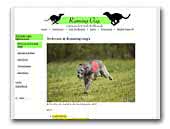 Running Gag's Sighthounds
Greyhound & Irish Wolfhound
We are able to define what we think is important for breeding Greyhounds and Irish Wolfhounds alike:
1. Gentle, stable character and health
2. Sporting ability
3. Elegance at the stance and on the move
Greyhound
Irish Wolfhound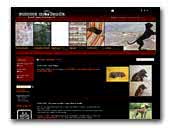 Deutsche Doggen Summa cum Laude
"Summa cum Laude" steht für Qualität in Zucht, Aufzucht und Haltung der Deutschen Doggen. Alle unsere Hunde und Welpen wachsen im Familienverband auf, da es uns ein großes Anliegen ist, wesensfeste und gut sozialisierte Doggen hervorzubringen. In meiner Funktion als Präsidentin des Österr. Doggenklubs und in der Funktion meines Mannes als Zuchtwart des Österr. doggenklubs und Tierarzt stehen wir für gesunde und rassetypische Doggen in Österreich.
Great Dane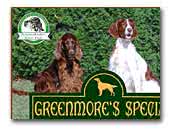 Greenmore Special
Irish Red and White Setter
We are a small kennel of Irish Red and White Setter, located in Vienna.
Irish Red and White Setter
Irish Red Setter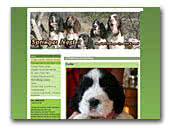 Springer Nest Kennel
English Springer Spaniel
We have beautiful puppies from household springers. All our springers are hunting, some of them are searching truffles, we have dogs in rescue work. We have best results on shows in 11 countries.
English Springer Spaniel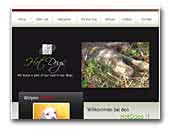 HotDogs
Labrador Retriever HD, ED frei, bestes Wesen,in black, charcoal, yellow, champagner, white, red, choc, choc-silver. Chihuahua in allen Farben (merle).
Labrador Retriever
Chihuahua

Hobbymopszucht Il Bella Carlino
Wir sind eine kleine Hobbymopszucht aus Österreich. Hunde sind unsere Leidenschaft, besonders der Mops hat es uns angetan.
Pug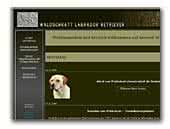 Alfred Pieber Waldschratt
Labrador Retriever
Labrador Retriever aus jagdlicher Leistungszucht.
Labrador Retriever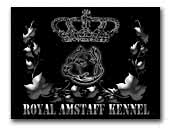 Royal Amstaff Kennel
Kennel for American Staffordshire Terrier, located in Austria.
American Staffordshire Terrier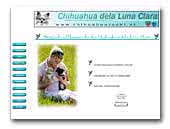 dela Luna Clara - Chihuahuas FCI/ÖKV
Hearty welcome dear visitor,

I´m member of the Austrian Unsion of Cynologists breeding duly to the OEKV (Austrian Union of Cynologists) rules, race standard no. 218. Our Chihuahuas live with us in Hellmonsödt, near Linz. I am used to dogs since my childhood and have gained experience and know-how in respect to dogs´ education, health precaution and breeding.

For completing luck and love between me and my partner Gerhard, who always energetically supports me, there was still missing something for perfection. After a long time of searching we have finally found for us the world´s outstanding breed – Chihuahua.

I was intensively engaged in learning more about Chis´ and decided to breed these little lions. Of course I asked many collegues for advices. Not only experience increased, by the way some friedships began to grow.

It is my target to preserve the Chihuahua´s nature without stupid and unresponsable breeding trials. Just conviction, patience and much love is the only way to achieve my target. In participating training-colleges I keep myself updated.
Keeping diaries about development from the very beginning of puppies´ lifes: date of covering, all verterinary´s examinations (ultrasonic, size, weight, ...), hundreds of pictures are taken ...

The future owners can go through their new family member´ s past. Our dwarfs are used to other dog races in respect to size and behaviour. Our Great Dane for example plays her role as "nurse for socialisation". My puppies are well prepared for their lifes; they learn to walk with lead, to empty themselves as well outdoor as in case of need into the toilet box, to be co-pilot when driving the car, participating several trips according to the age. They are also used to noises of vac-cleaner, TV, washing-machine and so on (It may happen that puppy uses my wiper as taxi.)

All our dogs have gone through all necessary health examinations in accordance to international standard.

If you have decided for one of our dogs of "dela luna clara" do not hesitate to contact us. A visitation of our puppies is important for me because I want to get to know the future "parents". On the other hand you can see our dogs an how is breeding situation. You can do a fixed reservation by pre-paying half the price. Neither I sell "occasion dogs" nor I have inexplicably phantastic prices.
Chihuahua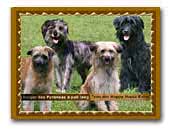 von der Happy Horse Farm
Berger des Pyrenees Zucht
Für meine kleine Hobbyzucht habe ich mir als Ziel gesetzt, temperamentvolle, trieblich gut veranlagte und gesunde Pyris für den Einsatz im Hundesport zu züchten. Dazu habe ich mir Hunde aus besten französischen Zuchtstätten bzw. Abstammungen geholt! Schwerpunktmäßig hoffe ich, meine Hunde im Agilitybereich zu finden, deshalb konzentriere ich mich darauf, eher kleinere Pyris zu züchten, damit auch die Rüden im Medium-Bereich starten können. Alle Hunde, die in der Zucht eingesetzt werden, sind HD-untersucht. Die Welpen werden bestens sozialisiert und ihren Anlagen entsprechend gefördert.
Long-haired Pyrenean Sheepdog