Dog Breeders > Austria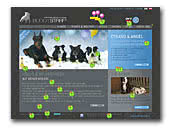 Buddystaff's Staffordshire Bull Terrier ÖKV/FCI
Site about my SBT hobbybreed and my other nice pets. You can see a lot of pics and videos. Have fun at my site ;o).
Staffordshire Bull Terrier
Dobermann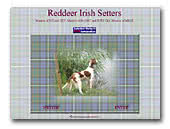 Reddeer Irish Setters
A small young kennel for Irish Red and White Setters and Irish Setters. We breed for work and show combined and we are in contact and co-operation with the best breeders in Ireland, UK and Scotland.
Irish Red and White Setter
Irish Red Setter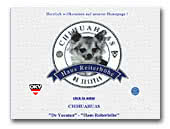 De Yucatan Chihuahuas
Smooth- and longcoated chihuahua kennel with exellent lines in Austria. It is registrered in 1979 and you find pictures and information on our web-sites!
Chihuahua

dela Luna Clara Chihuahuas
Chihuahuabreeder in Upperaustria.
I breed Chi in long and short hair over the kind of race condition FCI (international). All puppies are inoculated,chipped and possess papers.
Chihuahua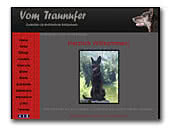 Holländischer Schäferhund vom Traunufer
We breed Dutch Shepherds in Austria. For more information look at our site.
Dutch Shepherd Dog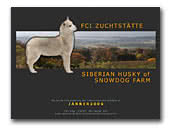 SNOWDOG FARM Siberian Husky
Internationale FCI und ÖKV anerkannte Zuchtstätte in 8223 Stubenberg am See / Steiermark (nähe Graz) / Austria. Die aktuelle Wurfplanung ersehen Sie jederzeit auf unserer Internetpräsenz.
Siberian Husky

VOM HARTEN KERN Dobermann
Kennel for Dobermann. Welcome in our Website.
Dobermann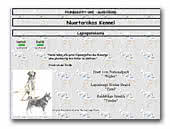 Nuortariikas kennel - Lapinporokoira
I breed the wonderful finnish native breed Lapinporokoira. They are great working dogs for nearly every dog sport. For more information, visit my homepage!
Lapinporokoira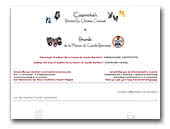 de la Maison du Garde-Barrière - Briard

Briard Hobby-Zuchtstätte in Niederösterreich. Unser Ziel ist die Zucht von Qualität und nicht Quantität! Deshalb gibt es nicht regelmässig Würfe. Besuchen Sie uns einfach einmal.

Briard Hobby Kennel in Lower Austria. Our aim is breeding quality and not quantity! Therefore, we have only every now and then puppies. Feel free to visit us.
Briard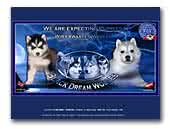 Black Dream Wolves
We are living in Lower Austria, in a small village called Chorherrn. We really appreciate the nature and the opportunity to train our dogs in ruining free.

We also spend a lot of time with training the dogs, playing with them or we just snuggle. It also depends on the intended purpose 'cause not every dog is trained for show or sledge.

We are living in an old farmer house together with our pack. We are living with our dogs and don't leave them out into the kennel all the time. Our house if not perfectly clean all the time - for sure. At time where it is raining a lot you can clean all day long and it will be still dirty.

The dogs have the possibility to be in almost every room of the house and we have learned to live with that. If you are looking for a kennel where everything is in perfect order and cleaned up all the time and the dogs are just left outside all the time - you should not visit us.

The welcome not of our website is our motto and you don't agree with us that the dog is more important than a cleaned up house and you think a dog should live just outside please choose another kennel 'cause we search for puppy parents that care about the dog and not about a little bit of dirt form time to time!
Siberian Husky