Dog Breeders > Austria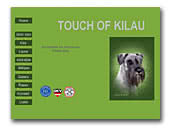 Touch of KiLau
Der Schnauzer ist ein mittelgrosser, robuster, kräftig gebauter und wohlproportionierter Hund. Sehr menschenbezogen, intelligent, temperamentvoll und mutig- ein treuer Gefährte für´s Leben!

The Schnauzer is a medium sized, sturdy, robust built an wellproportioned dog. Very human oriented, intelligent, spirited and courageous- a loyal companion for life!
Schnauzer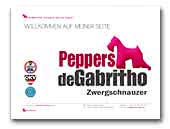 Pepper's de Gabritho
Miniature Schnauzer/Zwergschnauzer
Peppersdegabritho kennel is dedicated to limited breeding of high quality Miniature Schnauzers. We are committed to high standards in beauty health and temperament.

If you are interested in a puppy or in this breed in general, please visit our pages to get more information about the Miniature Schnauzer to make sure this is the right breed for you.
Miniature Schnauzer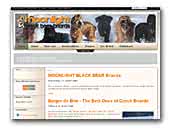 MOONLIGHT BLACK BEAR Briards
Our small breeding, called MOONLIGHT BLACK BEAR, is located right in the middle of Austra where my Briards are enjoying their lifes together with us. We expect our first litter in early summer 2008 and are looking forward to healthy, well sociated family dogs who offer show-qualities as well as working-capacity.

Don't hesitate to contact me for more information or visit us online at our homepage! You are welcome at any time at our house!
Briard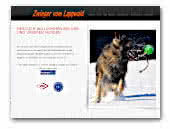 vom Lappwald
Longcoated German Shepherds
We breed longcoated German Shepherd from working bloodlines. Please visit our Homepage.
Old German Shepherd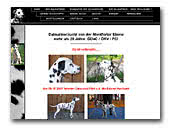 Dalmatinerheim von der Montforter Ebene
Dalmatiner Welpen aus gesunden, wesensfesten Tieren. Wir praktizieren verantwortungsbewußte Heimtierhaltung, seit 1986, mit kontaktorientierter Aufzucht. Auch nach dem Kauf bieten wir Hilfestellung an und stehen für ALLE Fragen gerne zur Verfügung.

Sollten Sie ein verantwortungsbewußter Interessent für einen lauffreudigen Dalmatiner sein, freuen wir uns wenn Sie mit uns Kontakt aufnehmen! Nähere Informationen auf unserer Homepage.
Dalmatian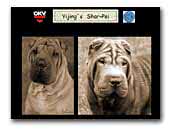 Yijing's Shar-Pei
We are small Breeder locatet in Austria/Vienna. We Breed only with Healty Dogs, come and visite our Website.
Shar Pei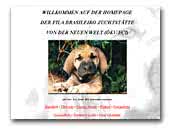 Fila Brasileiro von der Neuen Welt (ÖKV/FCI)
Infos über unsere Zuchtstätte, Welpen, die Rasse, Gesundheit, Fotos ...
Fila Brasileiro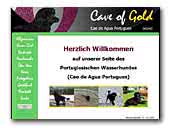 Cave of Gold
Wir züchten mit besonderer Sorgfalt die sehr seltene Hundrasse des Cao de Agua Portugues!

We breed Cao de Agua Portugues!
Portuguese Water Dog


Crni Biser Sar-plannine
Seit über 15 Jahren widmen wir unser Leben dem Sarplaninac. Der Sarplaninac ist bis heute eine sehr Ursprüngliche Rasse welche noch eher unbekannt ist.

Unsere Webseite ist die erste in Österreich, welche den Sarplaninac ausführlich in Wort und Bild erfolgreich präsentiert hat. Heute sind wir Ansprechpartner punkto Sarplaninac für viele geworden.
Sarplaninac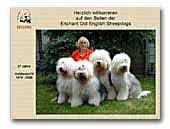 Enchant OES
Best of Austria Old English sheepdog (Bobtail).
Old English Sheepdog