Dog Breeders > Belgium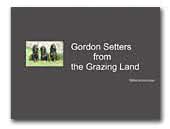 FROM THE GRAZINGLAND Gordon Setters
Please look at our website for more info.
Best regards,
Fam. Gekiere
Gordon Setter

Teckels of Meerdaal Forest
Petit élevage de teckels standard poil long noir et feu, bien équilibrés, travail et beauté. Pas de chenil.
Dachshund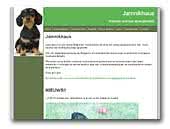 Jamnikhaus
Small Belgian breeder of miniature wire-haired dachshund. Our dogs are living in house with us.
Dachshund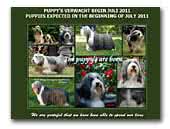 Sunday Mornings bearded collies
30 year bearded collies.
Bearded Collie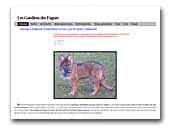 anciensbergersallemands.be
Elevage familialle d'Altdeutsch schaferhund, ancien type de berger allemands a poil long et dos droit.
Old German Shepherd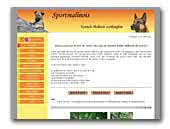 Sportmalinois
elevage de berger belge malinois
Elveur de berger belge malinois reconnu par la société royale st hubert. Chiot disponibles toute l'année.
Belgian Shepherd Dog - Malinois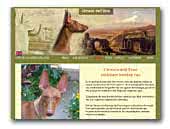 cirneco.be
Our site is about the very rare and ancient dog breed Cirneco dell'Etna.

These dogs are extraordinary and majestic. Eternity is reflected in their eyes and it seems that these unique dogs know all the mysteries of the history of the world's creation...
Cirneco dell'Etna
« Previous 1 2 3 4 5 6 7 8 9 10 11 12 13 14 15 16 17 18 Next »