Dog Breeders > Belgium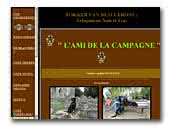 Beauceronkennel L'Ami de la Campagne
We are breeders of Beaucerons (French Shepherds) with pedigree St. Hubert, great active family dogs with work en show abilities. We breed on a small basis, maximum of 2 litters per year. Pups are born in our house and are very good socialized with childeren, animals and go on public places. Our dogs are HD and ED tested and passed with succes the character test. They have also different show titles and work certificates.

Visit our website with many photos and explanations (in Dutch).
Beauceron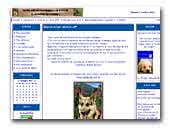 Quetche berger allemand lof
Quetche de montauban, ma chienne berger allemand que je vous invite à découvrir. Des astuces, des conseils, un coin vétérinaire. venez on vous attends!!!
German Shepherd Dog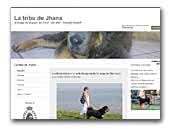 La tribu de Jhana - dogue du Tibet
Petit élevage familial de dogue du Tibet.
Tibetan Mastiff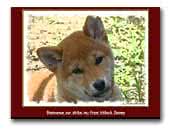 from Hillock Snowy Shiba Inu
Le shiba inu est notre passion vous pourrez le voir en photos ,vidéos sur les différents pages du site.Suivre l'évolutions de nos shiba au quotidien,en vacances, mais aussi l'évolution de nos chiots.
Shiba Inu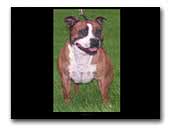 Staffords Of Sephiroth
Staffordshire Bull Terrier hobbykennel in Belgium. Breeding on the best UK bloodlines. Parents Health and Parent DNA tested.
Staffordshire Bull Terrier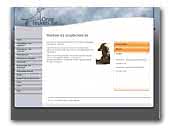 Onzeteckels.be
Fokker van dwerg en kaninchen langhaar, ruwhaar en kortharige teckel in Aalter.
Dachshund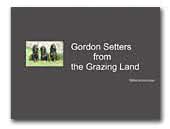 FROM THE GRAZINGLAND Gordon Setters
Please look at our website for more info.
Best regards,
Fam. Gekiere
Gordon Setter

Teckels of Meerdaal Forest
Petit élevage de teckels standard poil long noir et feu, bien équilibrés, travail et beauté. Pas de chenil.
Dachshund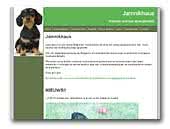 Jamnikhaus
Small Belgian breeder of miniature wire-haired dachshund. Our dogs are living in house with us.
Dachshund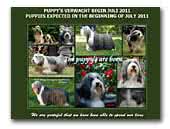 Sunday Mornings bearded collies
30 year bearded collies.
Bearded Collie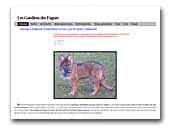 anciensbergersallemands.be
Elevage familialle d'Altdeutsch schaferhund, ancien type de berger allemands a poil long et dos droit.
Old German Shepherd
« Previous 1 2 3 4 5 6 7 8 9 10 11 12 13 Next »