Dog Breeders > Belgium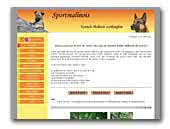 Sportmalinois
elevage de berger belge malinois
Elveur de berger belge malinois reconnu par la société royale st hubert. Chiot disponibles toute l'année.
Belgian Shepherd Dog - Malinois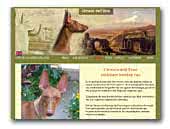 cirneco.be
Our site is about the very rare and ancient dog breed Cirneco dell'Etna.

These dogs are extraordinary and majestic. Eternity is reflected in their eyes and it seems that these unique dogs know all the mysteries of the history of the world's creation...
Cirneco dell'Etna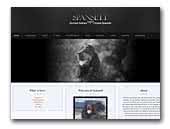 Spansett Gordon Setters
Homepage of Spansett Gordon Setters (Belgium).
Gordon Setter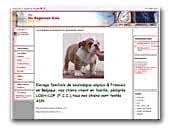 Du Begawan Solo
bouledogue francais & anglais
Elevage familial de bouledogue francais & anglais, pédigrée saint hubert F.C.I. tout nos chiens sont testés ADN.
French Bulldog
English Bulldog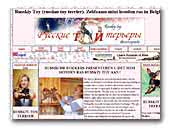 russkiy-toy.be
Russkiy Toy (russian toy terrier). Zeldzaame mini honden ras.

We zijn professionele russische kennel houders die het unieke ras Russkiy Toy fokken. We hebben een representatieve fokker van ons in Belgie, dat geeft ons het voordeel u onze honden te showen en dat steld u in de mogelijkheid om origenele hoog kwaliteit volle russkiy toy puppies te bekomen van professionele russische kennels.

Dogs, puppies, help with import.
Russian Toy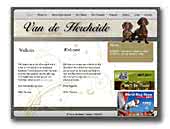 Van de Hereheide
Standaard Korthaar Teckels
Find out all there is to know about Standard Smoothhaired Dachshunds and more...
Dachshund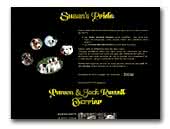 Suzan's Pride - Russell Terriers
I breed Jack Russell Terrier's sinds 1985 with Australian and Continantel (english) bloodlines. Take a look atour webside to see them Some times we have a litter.

Home of several homebred champions in Parson Russell Terriers as well national, International, Europeen and World Champions based on Howlbeck line My goal is to breed nice dogs with sweet caracther.
Jack Russell Terrier
Parson Russell Terrier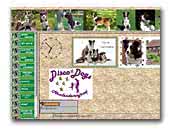 Van de Galeystukken
Red and White Border Collies
Border Collies bred for health, temperament, brains and beauty. Our dogs and dogs we have bred enjoy flyball, agility, obedience, dogdancing.

All our breeding stock are hip scored, eye & hearing tested and DNA tested for CEA and TNS. Puppies sometimes available to suitable homes. All our puppies are reared in the home and well socialised.
Border Collie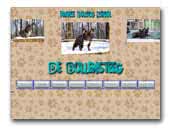 De Bullensteeg
Wij zijn een beginnende franse bulldog kennel die zoekt naar goede combinaties tussen de ouderdieren. Ze worden huiselijk opgevoed met knderen en andere honden om een goed sociaal en stabiel karakter te vormen. Met grote regelmaat zijn wij terug te vinden op shows en op de gehoorzaamheidscursus. Dit alles uit de grote liefde voor de franse bulldog.
French Bulldog
« Previous 1 2 3 4 5 6 7 8 9 10 11 12 13 Next »