Dog Breeders > Belgium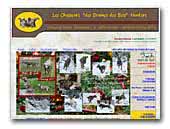 Les Chasseurs des Brumes des Bois Hunters
Weimaraners, Whirehaired Pointing Griffons & English Pointers

Dogs breeding "des Brumes des Bois" is a small familly breeding  specialized in Weimaraner (short hair since 1997) and  Whirehaired Pointing Griffon (Since 2010). The dogs are essentially selected for hunting and work as well as beauty.

Our dogs comes from work and beauty lines :  talrous dogs awarded in Beauty  Shows (several multiple champions) + all our dogs are awarded in Open Field-Trials & working proofs. We are the only breeding in Belgium that can propose real dual dogs at that level (best breeding in weimaraners for many years in open FT (the most difficult ones in comparison to the amateurs FT), as good as beautiful.

The parents are choosen for their aptitudes to work and to hunt as well as their esthetic qualities and their very balanced characters.
Weimaraner
French wire-haired Korthals Pointing Griffon
English Pointer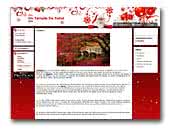 Temple De Todai
Magnifique élevage d'Akita inu se situant dans les ardennes belge. Nos Akita vivent en famille. N'hesiter pas a consulter notre site ou a nous contacter pour divers renseignements a bientot.
Akita Inu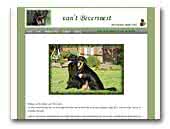 van ' t Beversnest
Hovawart kennel in Belgium.
Hovawart
Frisian Pointer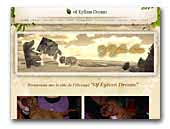 of Eylinn Dream Irish red setters
Young Irish Red Setters kennel in Belgium - owned and loved by Philippe, Christiane & Laure Vaeremans !
Irish Red Setter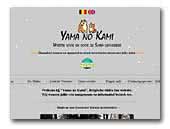 Yama no Kami
Enjoy your online visite to our Shibas, there adventures, puppy news, art... and so much more.
Shiba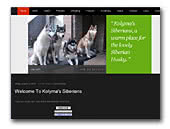 Kolyma's Siberians
We are a small kennel that want to start with breeding Siberian Huskies. Grown in family environment with a lovely character.
Siberian Husky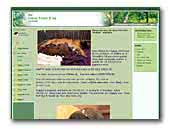 Lions from d'Es
Elevage de leonberg en Belgique. Nos chiens issus de lignées de champions sont exempts de dysplasie. Tout ce que vous désirez savoir sur nos leonbergs, chiots, élevage et étalon se trouve sur notre site. Bienvenue

Breeding of quality leonbergers. We are located in the center of Belgium. Everything about our leonbergers, puppies, breed and studdog on our site. Welcome
Leonberger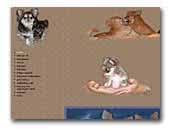 El Perro Mexicano Chihuahua
Kleinste hondje namelijk de chihuahua. Regelmatig pups beschikbaar.
Chihuahua

Of Mystic Wonderland Shih Tzu Kennel
Shih Tzu Of Mystic Wonderland, Onze shihtzu's showen in België en Europa. De foto's van onze shihtzu's, puppies en andere informatie is beschikbaar op onze site.
Shih Tzu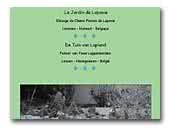 Le Jardin de Laponie
Small family kennel with very nice socialized dogs.
Finnish Lapphund
« Previous 1 2 3 4 5 6 7 8 9 10 11 12 13 Next »