Dog Breeders > Belgium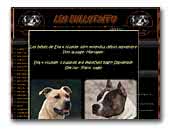 Les Bullstaffs du Domaine de Ferôge
American Staffordshire Terrier breeder in Belgium.
Bloodlines - Temperament - Health
American Staffordshire Terrier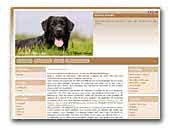 Blacksugar Labradors
We breed labradors by passion since 10 years now. All our puppies have a pedigree Saint-Hubert (FCI) and are raised in the house in family. Please take a look at our website to discover our labs.
Labrador Retriever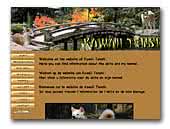 Kawaii Tenshi
I am very passionated about the akita inu, my dogs are very important to me. I handle them with respect, patience and lots of love. They are living inside with me and are very well socialized with other dogs and little children. I will be breeding a litter now and then in the future where their health, character and beauty will be very important to me.
Akita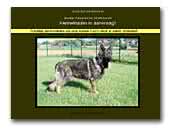 From The Wolfpack
Breeder of Altdeutsche Schäferhunde. We breed puppies suited for show and/or sport but also for a life as family dog. Our puppies grow up in our house and garden. Puppies with pedigree.
Old German Shepherd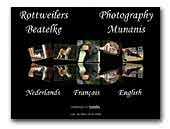 Munanis & Beatelke
Rottweilers - Photography - Design.
Rottweiler
Dog Web Design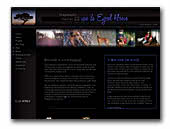 van de Eyssel Hoeve Kennel
Rhodesian Ridgebacks
Within the pages of this site you will information on our dogs and their puppies, pictures, show results. You will also find the personal side notes that make having these dogs so worth while.

We are standing members of the Rhodesian Ridgeback Club Nederland and the Belgian Rhodesian Ridgeback Club. As responsible breeders we strongly believe in and adhere to the code of ethics proscribed by each respective club and have a strong commitment to breeding dogs that showcase the outstanding characteristics that make the Rhodesian Ridgeback so popular.
Rhodesian Ridgeback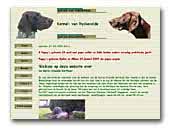 Kennel van Ryckevelde
German Shorthaired Pointer, located in Belgium. International - multi champions. Show and fieldtrials.
German Shorthaired Pointer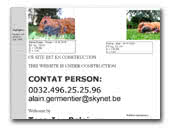 tosainu.be
Wonderfull couple of Tosa in Belgium, several exibitions with a lot of 1st place. 6xCAC-CACIB in Belgium, Luxemburg and France. The male 70 kg and the female 60kg.
Tosa Inu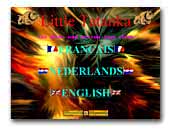 Little Tatanka Bulldogs
English bulldog breeder in Belgium. Puppies sometime availible.
English Bulldog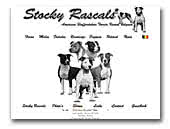 Stocky Rascals
Belgian family kennel, FCI registered. Our dogs are home-raised and live with us, as they are part of our family. We only breed with health-tested dogs.
American Staffordshire Terrier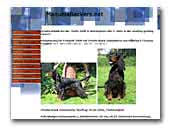 Beautiful Darkness Gordon Setter
Gordon Setter Zucht auf Schönheit und Leistung nach FCI Richtlinien.

Striving for beauty and performance along FCI guidelines.
Gordon Setter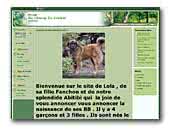 Le Champ du Crickel
Élevage de Leonberg et de Terre Neuve noir et blanc.
Leonberger
Newfoundland
« Previous 1 2 3 4 5 6 7 8 9 10 11 12 13 Next »