Dog Breeders > Belgium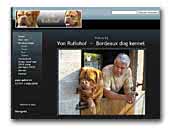 Von Ruflohof Dogue de Bordeaux
We breed 35 years molossers last 25 bordeauxdogs. We have more as 18 champions that we know, surely more because some ones dont tell us if their dog is champion. We breed with healthy and sound dogs and they have all an excellen or cac.
Dogue de Bordeaux

Delle Due Donne - Dobermann kennel
Belgian Dobermann Kennel with respect for the health and character of the Dobermann. Both parents have great results in different shows.

World champions both in show as in work in the pedigree.
Dobermann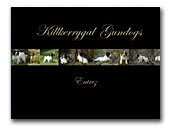 KILLKERRYGAL GUNDOGS
Elevage familial de Springer Spaniel de travail. Reproducteurs importés directements d'Angleterre hors des meilleurs champions actuels de Field Trial sur gibier tiré. Lignées Anglaises et Irlandaises. Chiots disponibles sporadiquement car nous ne faisons qu'une à deux nichées maximum par an.
English Springer Spaniel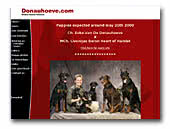 Dobermannkennel Van De Donauhoeve
Dobermann breeder since 1983. We strive for beautiful, balanced and healthy Dobermanns. We have several Belgian, International and World Champions, both in show and work.
Dobermann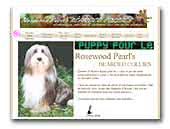 Rosewood Pearl's Bearded Collies
Eleveur St Hubert depuis près de 15 ans, ce qui me tient particulièrement à coeur, c'est de préserver toute l'authenticité du Bearded Collie. Chien de travail ou chien de show, ce qui frappe en premier chez un Beardie, beau berger des Higlands d'Ecosse, c'est son air pétillant et charmeur sous une toison glamour...

Passionnée avant tout, je me suis imposée de ne pas céder àla mode des chiens très beaux mais dénaturés dans leurs âmes. Il est important de garder à l'esprit la nécessité de maintenir les aptitudes naturelles d'un vrai Beardie: intelligence, sociabilité, aptitudes au travail, beauté & rusticité...

Ce beau compagnon doit pouvoir rester facile à vivre et non être le chien capricieux et caractériel, façonné exclusivement pour la beauté...
Bearded Collie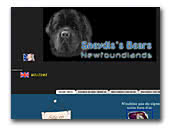 Sneydis's Bears
Elevage de passionnés, de Terre neuve noir uniquement, vivants en famille, venez découvrir notre passion et ce fantastique chien !!

Passionnate's Kennel, only black Newfoundlands, whitch are leaving in family, come to discover our passion and this fantastic dog !
Newfoundland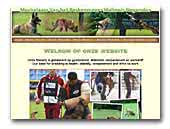 Mechelaars Van het Berkenmeer
Malinois Negundor
FCI kennel, breed only with the best working lines.
Belgian Shepherd Dog - Malinois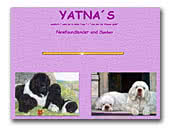 Yatna's Newfoundlander
Short Newfoundlander kennel. Newfoundlander in black and black/white.
Newfoundland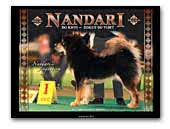 Nandari Tibetan Mastiffs
We are a small FCI kennel in Belgium, dedicated to the classical type of purebred Tibetan Mastiffs. All our dogs are International, Belgian and German Champions and have many special titles in addition. From time to time we have excellent puppies from sound, balanced and health checked parents.

In general, puppies are raised carefully in our home, get FCI predigrees and are vaccinated, chipped and dewormed. They have the European Vet Passport and are reasonably the children of the parents given in the pedgree (DNA tested). We look for suitable people with understanding for the breed and its character, and who wish for a self-confident, independent dog, just as a compagnion or also for shows. Please do not hesitate to contact us by email, we will be happy to answer all questions and give more information.
Tibetan Mastiff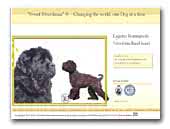 Sweet Riverdance
Lagotto Romagnolo and Newfoundland dogs
Sweet Riverdance has been devoted to the Newfoundland breed for about 16 years old. We recently added a new breed to our Family and after about 3 years the little Italian Lagotto Romagnolo or truffel dog is another breed we closed into our heart.
Romagna Water Dog
Newfoundland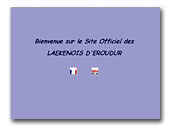 Les laekenois d'Eroudur
20 years ago, I booked my first Laekenois: today I'm still in love with this rare but so lovely breed!
Belgian Shepherd Dog - Laekenois
« Previous 1 2 3 4 5 6 7 8 9 10 11 12 13 Next »