Dog Breeders > Belgium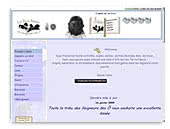 Les Terre-Neuve des Seigneurs des Ô
Elevage de Terre-Neuve Noir et Noir & Blanc.
Newfoundland

van 't Duinezicht Dobermanns
We started breeding dobermanns in 1982. All our puppies are sold with a puppy sales contract and health garanty. Our females and puppies are always living in the house with the family. Our dogs are intelligent and good in character, we are proud of every dog we have ever bred. We are always available to help our new puppy owners.
Dobermann
Miniature Pinscher

A la Comté de Fara
Notre élevage familial de Leonberg est situé au centre de la Belgique. Nous optons pour socialisation et stimulation optimales. Les chiots issus de lignées de champions sont pucés, vaccinés, vermifugés, passeport européen, pédigree Saint-Hubert (losh). Les parents d'excellent caractère sont exempts de dysplasie (hanches et coudes). Conseils et suivi proposés.

We live in the center of Belgium. We are a small hobby kennel, breeding the wonderful Leonberger. First we breed to produce happy, healthy puppies and also for good temperament, type, brains and beauty. Parents are health tested and have good character.
Leonberger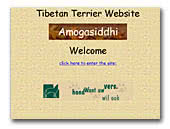 Amogasiddhi Tibetan Terriers
Information and pictures.
Tibetan Terrier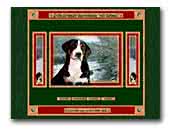 Vom Surbach
Grosse Schweizer Sennenhunde
Small and selective Swissy kennel, close to the German, Luxemburg and French border.
Welcome to our website!
Great Swiss Mountain Dog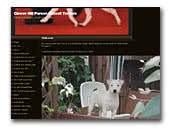 Cleeve HilL Parson Russell Terriers
Parson Russell Terriers Belgium, home of three home bred champions, pups sometimes available to good homes.
Parson Russell Terrier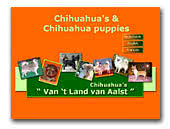 Van't land van Aalst Chihuahuas
We bred and showing chihuahuas until many years with love for these beautiful dog. Our chies are living in our house with us. Somethimes pupies availible for serieus people. Always welcome here.
Chihuahua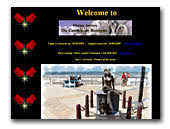 du Comble de Bonheur Tibetan Terriers
Located near Ghent. Small succesfull kennel. We breed only a few litters per year. All our dogs are HD and eye tested. Members of the Belgian, Dutch, French and English Tibetan terrier Club.
Tibetan Terrier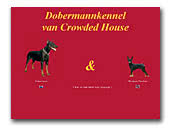 van Crowded House Dobermanns
Since 1990 we dedicated our lives to our Dobermanns. Our Dobermanns are devoted, friendly, passionate and stylish with a considerable dose of self-confidence and a stable character. They are family dogs to the backbone.

With our combinations we found the perfect balance between beauty and character. Every puppy is raised in a social and familial environment and grow up in the house of course. For information or a visit without further engagement you can always contact us.
Dobermann
Miniature Pinscher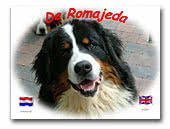 de Romajeda - Bernese Moutain dogs
We breed BMD's for several years and have a few litters a year. All our dogs are Hd and Ed tested. Come and visit our site.
Bernese Moutain Dog
« Previous 1 2 3 4 5 6 7 8 9 10 11 12 13 Next »