Dog Breeders > Bulgaria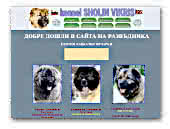 FCI kennel SHOLIN VIKRIS
Caucasian Shepherd Dogs
Kennel "SHOLIN VIKRIS" is officially registered in FCI and BRFK under №11/04y. We deal with the breed Caucasian Shepherd ( Mountain ) dog from 2004y.

Our Caucasian Ovcharka dogs are selected from different champion bloodlines in Europe. They have world champions and many INT champions in their pedigree. We breed them with love and care. In our website you can see pedigrees, pictures, information about the breed and Available Puppies.
Caucasian Shepherd Dog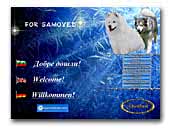 Lavinja Alpi - Alaskan Malamute
and Samoyed kennel
The breeding farm LAVINJA ALPI- BULGARIA has existed since 2004 and is owned by Irena Ljubenova and Ivaylo Teodosiev. The breeding farm is registered in the FCI, БРФК and is a member of "Severny kucheta" /"Northen dogs"/ cynology club.

We have three dogs - two Samoyeds - CH BG Rino, Multi CH Bisa and an Alaska Malamut - Nanook Spirit Hocus Pocus - Kiara. Our dogs and their puppies are home - bred, as members of the family. We participate in dog shows and we have successes not only in Bulgaria, but abroad too. Our biggest joy is to see the heirs of our dogs on the ring and we are convinced that each one who has touched the cynology has remained its fan forever.
Alaskan Malamute
Samoyed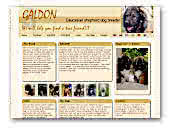 GALDON - Caucasian Shepherd Dog
GALDON is a bulgarian kennel for caucasian's shepherd dogs. Our aim is to popularize these gorgeous animals. Here you can find not just a pet, but friend and a guard for your family and home.
Caucasian Shepherd Dog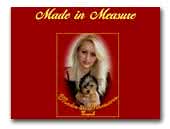 Made in Measure Yorkshire Terriers
Yorkshire terrier kennel by FCI/BRFK.
Yorkshire Terrier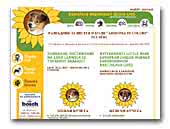 breeding farm Armonia di colori
In Armonia di colori kennel we breed Shetland Sheepdogs and Collie Rough. Welcome to visit our site.
Collie Rough
Shetland Sheepdog
« Prev 1 2