Dog Breeders > Bulgaria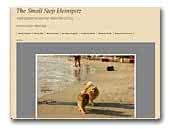 THE SMALL STEP
Kennel for kleinspitz located in Bulgaria. Welcome in our blog.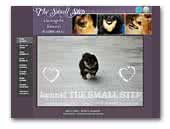 The Small Step kleinspitz kennel
Hello. My name is Tsvetana Mileva and I am breeding german spitz -small (kleinspitz) in colors : black and tan, cream, cream sable, orange, orange sable and black. Location Bulgaria (Plovdiv, Asenovgrad)
German Spitz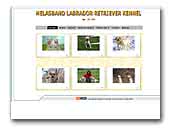 HelasBand Labrador Retriever Kennel
Hela, Mika - Labrador Retriever.
Labrador Retriever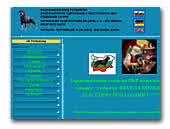 NATIONAL ROTTWEILER CLUB (NRC) - BULGARIA, SOFIA
Our club has been established in January 1992 and is named National Club Rottweiler – NKR, the Republic of Bulgaria, seat – the city of Sofia.

The club is a juridical unit according the laws in the Republic of Bulgaria. It is member of BRFC, FCI and IFR.Membership of the club is prestige and responsibility and by this reasons the requirements to the applicants for membership are higher.

For the period of existence of NKR in the Breeding Book have been entered 1100 Rottweilers.

Rottweiler is already well known in Bulgaria owing to the activity of NKR. The club aims some more popularity, spreading and clear race breeding of healthy Rottweilers.
Rottweiler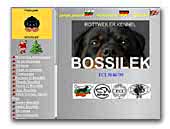 Bossilek - Rottweiler kennel
The "Bossilek" Specialized Kennel was established in 1988 by importing the first two dogs from this breed from the former Czechoslovakia. Our pets are excellent show dogs, and bear the now required breed standard traits and behaviour for the rottweiler. They have a stable type of nervous system/temperament, they have well-developed protection skills and working abilities, too.

They are amiable and confident, and basically suitable for a companion to our family and attachment to other representatives of the animal world, showing all this in passing the exams for socializing and breeding appropriateness. We usually breed one bitch per year and select the future owners of our litters of puppies.
Rottweiler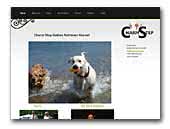 Charm Step Goldens
Kennel for Golden Retrievers.
Golden Retriever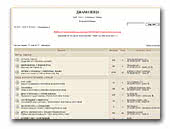 Kennel Jhamalitsa
Kennel for Black Russian Terriers in Bulgaria. Please, be wellcome to visit our forum and look at our dogs! Have a nice time!
Black Terrier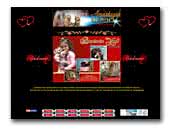 Anastasia York Kennel
My name is Maria Tzaneva and I'm from Sofia (Bulgaria) but at the present moment I'm living in Split (Croatia). The love of my life is my family, my two children, Anastasia, after who I have named the kennel, my son Martin and my Yorkshire terriers which is my hobby. At this moment I am President of the Bulgarian Yorkshire Terrier Club, FCI judge for 3rd and 9th groups as well as a professional handler. Everything started back in 1993, when it was still not so famous in Bulgaria and it was almost impossible to find a puppy in here. So with a lot of desire and impatience in 1994 I bought my first Yorkie from a foreign country. Her name is Von Sternfeld Happiness. Later she became a mother of four wonderful puppies, two of them, Zino and Sherry left in my home. Soon after that they started their appearence on shows and they took some well deserved awards, but that was only the beginning...

With the time, my love for Yorkies grew bigger and bigger and so does the number of Yorkies in our home. Some of my colegues compare the love for the Yorkies with "contagious desease", the cure for which is only buying a Yorkie. Our breeder owns doggies from famous european and world breeders. The main goal of our breeder is to improove the breeding selection in order to get healthy and beautyful puppies. Last but not least we're proud with our new friends, not only from our country but from countries worldwide. Now I wish You a pleasent day and a joyful stay on our site and if you feel captive of those lovable Yorkies, feel free to join the family and be our friends too!

Best Regards: Maria Tzaneva
Yorkshire Terrier

Braverys French Bulldog Kennel
Welcome in our website dedicated to French bulldogs, which have become inseparable part of our daily life. They live in our homes and are members of our family. Our dogs are excellent representatives of their breed, combining appearance qualities, stable breed temper and good health.

Their parents and ancestors descend from the leading breeding farms of French bulldogs - de la Parure, Noblige, A'Vigdors, Fivelzight, Exclusive French, Iz Palevih Buldogov and others. If you have any questions, please, do not hasitate to contact us!
French Bulldog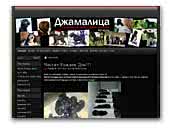 Jhamalitsa
Our kennel is smal kennel for Black Russian Terriers!
Russian Black Terrier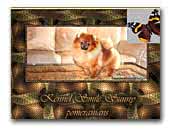 Kennel Smile Sunny - pomeranians
Our small kennel for Pomeranians 'Smile Sunny' is registered in FCI in 2008. It is located in Sunny Beach, which is situated on the coast of the Black Sea in Bulgaria. Hopefully in the near future, our beautiful pomeranians, their pedigree and blood lines justify our dreams for healthy and quality generations.
Pomeranian