Dog Breeders > Croatia

Pjegava Sanjaska - Dalmatian kennel
Breeding of Dalmatian dogs since 1994. First we fly from the Croatia to America, first we had from the Croatia world champion!

Our first female WCH.Aska, marked by Croatia Cynology becoming world champion in Puerto Rico 1997th. Dogs do not keep the boxes, our dogs are in commercials and TV shows.
Dalmatian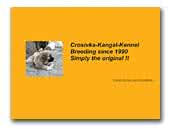 Crosivka-Kangal-Kennel
We breed since 1990 the original Kangal Dog from Anatolia(Kurdistan)! No European Crosslines! All our Kangals are from Turhal/Tokat or Sivas in Anatolia(Tuerkey).
Kangal Dog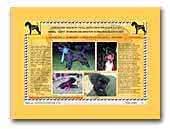 Jasta
Standard and Miniature Black Schnauzer Kennel.


Schnauzer
Miniature Schnauzer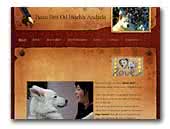 Beau Brit Od Bijelih Andjela
FCI Stud dog, Ch Beau Brit Od Bijelih andjela - beautiful swiss white shepherd and his progeny.
White Swiss Shepherd Dog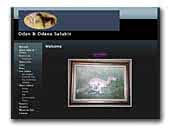 Odan & Odana Salukis
We are the First Saluki Kennel in Croatia. All about Salukis in Croatia. Useful saluki articles and links.
Saluki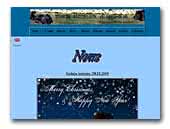 Ten little nigres newfoundland kennel
We are small newfoundland kennel established in 1989 in Zagreb, Croatia. From 1983 I have newfies and since then they are part of my life. I put all my efforts and knowladge to rise healthy and standard dogs.

We don't couple our females frequently because we are focused on quality and not on quantity. Our vision of newfoundlanders are impressive, strong dogs, with strong head but with nice and careful look.
Newfoundland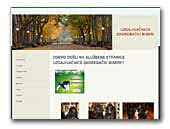 Zagrebački Biseri
Zagrebački Biseri is a poodle kennel with 30 year old tradition. We breed healthy and beautiful miniature poodles as well as harlequin poodles. Zagrebački Biseri is registered at FCI under No. 1982.
Poodle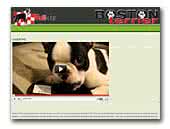 Bull-Tar FCI Bostonterrier kennel
A Boston Terrier kennel F.C.I 4/94 who loves dog and had from 1993 year Bullterriers, French Bulldogs...
Boston Terrier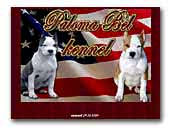 Paloma Bell kennel
My name is Davor Matokovic and animal helath is my profession. Love for dogs I started to show already when I was a child, so I got my first dog when I have decided to throw away my nipple. That was a little basset puppy. After him I have had a few different breeds of dogs, but the German Shepherd dog spent the longest time at my home. Unfortunatelly, he was for a long time very, very ill so he died.

... One year later came to my home female black and white American Staffordshire Terrier puppy which I have called Elena. From the first day, she has captivated hearts of all my familly, especially my mother's. My mother helps me the most and without her all this couldn't be possible. Some time after Elena, to my home came two dogs more, again American Staffordshire Terriers, of course. Female I called Dona and male I called Tango. Breeding station dogs I registered 2006. under name "Paloma Bel" under number F.C.I. 35/06.
American Staffordshire Terrier
.

.