Dog Breeders > Croatia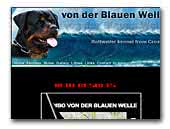 Von Der Blauen Welle
Special Rottweiler Show Split CRO - V1 CAC BOB Absolute Winner 2010, CRO - Klubsiegerin'08, F.C.I Europa Sieger - V2, H - Klubsieger '08 - V1, Ö - Klubsiegerin '09, Slovenia Klubsieger 09 - V1, Special Rottweiler Show Split 09 - V1, CAC, BOB, CRO - Klubsiegerin V1 2010.
Rottweiler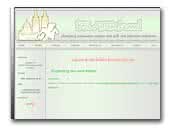 Belator
Standard schnauzer pepper and salt and labrador retriever from Croatia.
Standard Schnauzer
Labrador Retriever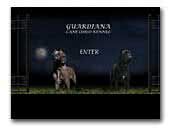 GUARDIANA cane corso kennel
GUARDIANA cane corso kennel. Home of many champions and winners.
Cane Corso Italiano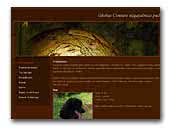 Globus Couture
Miniature and Toy Poodle Kennel
We have decided to name our kennel of chocolate toy and black and white miniature poodles Globus Couture having blended several different languages to construct a meaning that highlights historical global minidesign of the breed and our devotion to variety and quality.

Poodles are of excellent origin and have a breeding license issued by the Croatian Kennel Club. We feed them domestic food. Dogs live in the house or in fenced summer area together with three cats Seamless, Dante and Nietzsche. We consider all our animals as family members.
Poodle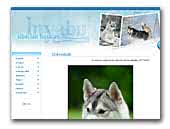 Inyabu
We are a small kennel - like every other responsible breeders - that our goal is to produce healthy puppies from great bloodlines with a great temperament. We will achieve our goal once we get our offspring to be as good as Inya... and when we make someone's dreams come true with an Inyabu Siberian Husky.

Have a nice time at our web site!
Nives and huskies
Siberian Husky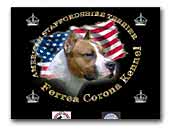 Ferrea Corona Kennel
Welcome to our website!

We are Ljiljana and Krunoslav Posavec. We always admired the grace and affection of American Staffordshire Terriers, so we decided to get one. We bought our first staffordshire terrier in 2006. It was a beautiful male MC Bronx. He became a member of our family.

Later MC Bronx got company, female Sui, then we decided to breed American Staffordshire Terriers. We received our kennel name in 2008.
American Staffordshire Terrier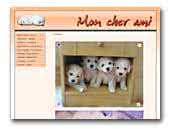 MON CHER AMI Kennel
Small family kennel of top quality bichon frise.


Bichon Frise
Dandie Dinmont Terrier
.

.