Dog Breeders > Croatia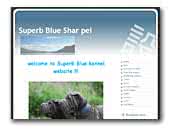 Superb Blue kennel
Small and young kennel, but with great show results. Our dogs are blue coloured and we attend to breed blue shar peis.
Shar Pei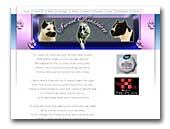 Sweet Obsession
Sweet Obsession Kennel- American Staffordshire Terrier & Portuguese Water Dog. Located in Croatia.
American Staffordshire Terrier
Portuguese Water Dog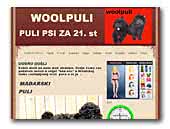 WOOLPULI
Puli pas za 21.st. Nadamo se da će vam se svidjeti ova vrsta psa - mađarski Puli kada vas bolje upoznamo sa njom.
Puli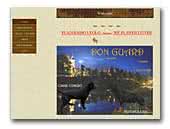 Don Guard kennel
We are kennel from Croatia and we have quality dogs Cane Corso and Rotweiller.
Cane Corso Italiano
Rottweiler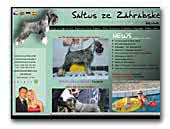 Saltus ze Zahrabske
Top quality standard schnauzers pepper&salt, please check our website for more details about our dogs ...
Standard Schnauzer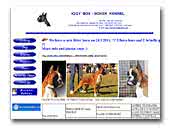 Iggy Box - Boxer Kennel
Boxer kennel in Croatia. Home of the numerous champion based on the best Italian bloodlines.
German Boxer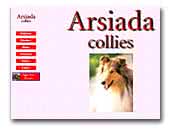 Arsiada Collies
Arsiada is a great rough collie kennel. We have a lot of good looking collies, which have done great in a lot of shows!
Collie Rough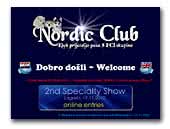 Nordic Club
Club friends dogs FCI Group 5 - Croatia, Zagreb.
Akita Inu
Chow Chow
Samoyed
Siberian Husky
German Spitz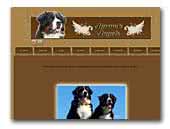 Agram's Angels - Bernese Mountain Dog
We are Bernese mountain dog kennel, quite young but perspective. If you count our legs, you can see we are becoming large family and still increasing. Our kennel is founded by family Fulanović, registered by FCI in 2006.
Bernese Mountain Dog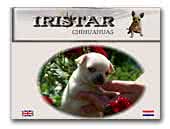 IRISTAR Chihuahua
I am a new but serious breeder, located in Zagreb, Croatia.  My Chihuahua kennel, IRISTAR,  has been registered by FCI (Federation Cynologique Internationale), HKS (Croatian Kennel Club) and KPP (Toy Dog Club) Zagreb since 2007.

Creation and creativity are my originators,  and love to art and nature are my inspiration.

Since my childhood, I have been constantly in contact with my father's hunting dogs. Love for Chihuahua has started in 1999 when we acquired our first one, dearest "Chichi" and remain forever passionately connected to this breed; small pets with strong personality and great spirit in their little body. As for all chihuahua lovers, my motto is:
Once Chihuahua - Always Chihuahua

My goal is breeding healthy champions with great temperament. To succeed such goal is very difficult, and to breed champions is very hard. That is the reason why I started my kennel with strong quality breeding bloodline and continue with smart mating to achieve the best genetic level.

I am very grateful to the respectable Chihuahua kennels: Di Rio Galeria,  Pahkinan and Misty Meadow's for their support from the beginning. All my dogs are great love, joy and anti stress therapy to all of us. They live with us, and travel with us. Each puppy has been born, bred, raised and socialized in our family.

I hope you will enjoy.
Iris Ivezić-Pajnić
Chihuahua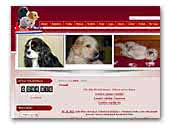 Loraleo
Cavalier King Charles Spaniel & Golden Retriever from "Loraleo" kennel from Croatian.
Golden Retriever
Cavalier King Charles Spaniel
.

.