Dog Breeders > Croatia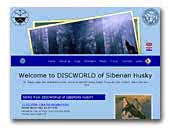 DISCWORLD
DISCWORLD F.C.I. 7/97
The World of Siberian Husky

A small kennel dedicated to producing healthy and happy dogs for show ring, work and play. Located in Zagreb, Croatia, Europe.
Siberian Husky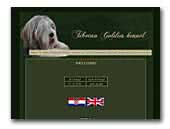 Tibetan Goldies Kennel
We are a small kennel, located in Croatia. We visit International shows regulary. Our goal is to breed happy and the most important ... healthy typical Tibetan Terriers

We breed only a few litters per year. All our dogs are HD and eye tested. Visit us and meet our TT family!
Tibetan Terrier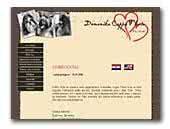 Domenika Coppa Florio Kennel
We are kennel in Croatia and we have Shih Tzus, Chinese Crested Dog and German spitz small.
German Spitz small
Shih Tzu
Chinese Crested Dog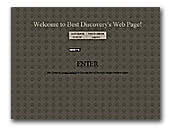 Best of Discovery kennel
We are Labrador Retriever kennel in Croatia.


Labrador Retriever

Crvena Munja kennel
We breed two breeds, German Shepherd Dog & American Staffordshire Terrier. On our page you can find informations about us, our dogs, litters, show results, progeny and more another informations about breeds. You are welcomed and feel free to contact us.
American Staffordshire Terrier
German Shepherd Dog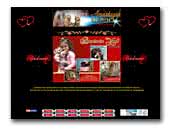 Anastasia York Kennel
My name is Maria Tzaneva and I'm from Sofia (Bulgaria) but at the present moment I'm living in Split (Croatia). The love of my life is my family, my two children, Anastasia, after who I have named the kennel, my son Martin and my Yorkshire terriers which is my hobby. At this moment I am President of the Bulgarian Yorkshire Terrier Club, FCI judge for 3rd and 9th groups as well as a professional handler. Everything started back in 1993, when it was still not so famous in Bulgaria and it was almost impossible to find a puppy in here. So with a lot of desire and impatience in 1994 I bought my first Yorkie from a foreign country. Her name is Von Sternfeld Happiness. Later she became a mother of four wonderful puppies, two of them, Zino and Sherry left in my home. Soon after that they started their appearence on shows and they took some well deserved awards, but that was only the beginning...

With the time, my love for Yorkies grew bigger and bigger and so does the number of Yorkies in our home. Some of my colegues compare the love for the Yorkies with "contagious desease", the cure for which is only buying a Yorkie. Our breeder owns doggies from famous european and world breeders. The main goal of our breeder is to improove the breeding selection in order to get healthy and beautyful puppies. Last but not least we're proud with our new friends, not only from our country but from countries worldwide. Now I wish You a pleasent day and a joyful stay on our site and if you feel captive of those lovable Yorkies, feel free to join the family and be our friends too!

Best Regards: Maria Tzaneva
Yorkshire Terrier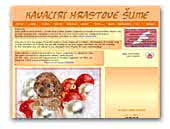 Kavaliri hrastove šume
Oakwood Cavalier's
We are breeding Cavalier's since 2008 in all four colors.
Cavalier King Charles Spaniel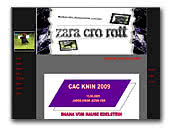 zara cro rott
Rottweiler kenel from Croatia. Shana vom hause edelstein, riko schwarz rott garde.
Rottweiler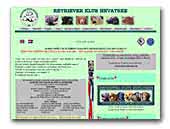 Retriever club of Croatia
Site about Croatian Retriever club. You can find infos about present and future litters, club show informations. You can find all about retriever breeds on one place, you can find all informations about retriever work and many different informations. Site is on two language, English and Croatian.
Golden Retriever
Flat Coated Retriever
Labrador Retriever
Curly Coated Retriever
Chesapeake Bay Retriever
Nova Scotia Duck Tolling Retriever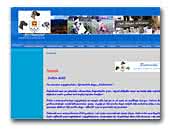 Bistranska
Great Danes Kennel - breeding black, harlequin, brindlle and Great Danes.
Great Dane
.

.