Dog Breeders > Croatia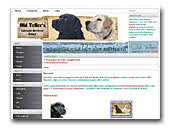 Old Yeller's Labradors
Labrador Retriever Kennel Old Yeller.
Labrador Retriever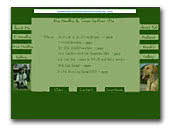 Dog Handling by Marta Longin
Shows, handling and golden retriever.
Golden Retriever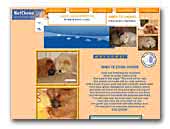 Shen Te Chow-Chows kennel
Chow-chow breeding kennel in Croatia, Istra, Novigrad by Tanja Pantovic and Andrea Jurcan.
Chow Chow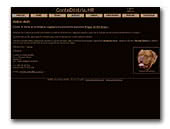 CONTE DI ISTRIA
Famly Kennel of Dogue de Bordeaux, in the most beatuful part of Crotia, Istria. The great conection of great breed and great nautre, resultates with helthy, strong and beatuful dogs.
Dogue de Bordeaux


vom Weizen Tal Rottweiler kennel
Rottweiler VOM WEIZEN TAL home of:

CONNY VON ST. MAGDALENA (Odin von Medilca - Golda vom Fausst Schlössl),

AURORA VOM WEIZEN TAL (Conny von St.Magdalena & Noris v.d. alten Festung),

BIFFY FLASH ROUSE (YCH Zap Flash Rouse - Aurora vom Weizen Tal),

ONIX FLASH ROUSE (Odo from house Rotvis - Quennda Earl Antonius),

BRONX VOM WEIZEN TAL (EJS Lucas Crni Lotos - Conny von St. Magdalena),

HOT: We have litter: Phyton Crni Lotos (Ramzes Crni Lotos - Alfa Junipera) & Conny von St. Magdalena (Odin von Medilica - Golda vom Fausst Schlössl).

On our site you can find pedigrees, pics, showresults, a LinkHitList ...!
Visit our site, You are welcome.
Rottweiler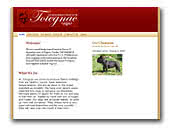 Totegnac French Bulldog Kennel
Small family kennel based in Pusca, 25 kilometers west of Zagreb, Croatia. Our kennel is officially registered with the F.C.I. (Fédération Cynologique Internationale) and the Croatian Kennel Club (HKS) under the name Totegnac and register number 73/07.
French Bulldog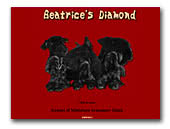 Beatrice's Diamond
Kennel of Miniature Schnauzer Black and Dog Handling.
Miniature Schnauzer
« Previous 1 2 3 4 5 6 7 8 9 10 11 12 13 14 15 16 17 18 19 Next »