Dog Breeders > Czechia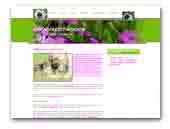 Kennel Lavendermist Meadow
We breed keeshonden matching FCI and AKC standard and use the best American and English lines. For each breeding we choose the dogs with outstanding results in conformation (shows) and excellent health tests. Among our puppies there are champions of many countries - from USA and Canada to Asia, also Interchampions and Grandchampions.

Keeshond is a very old breed, is known as ''Dutch barge dog'', has a gorgeous appearance and unique temperament of companion dog. Keeshond is attached to all members of the family and friendly to other animals. Many keeshonden love agility, rally and other dog activities.
Keeshond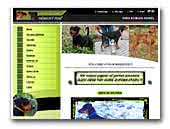 VIHAK BOHEMIA Kennel
We are German Pinschers kennel located in the heart od Europe specialized in this few large, unique and woderful dog breed.

The long-term targets of our breed activities and our effort consist in improvement of the German Pinschers exterior systematically, removing typical hereditary pinscher diseases and doing everything possible to ensure health, vitality, and balanced character of our puppies so that they can transfer these advantages to their children too.

We are trying to be still in contact with new owners of puppies, help them with breeding, showing in the future and provide advices related to education, training, dog sports etc.

We want to produce beautiful, healthy and top quality pinschers with respect to the breed standard and rules and have their happy and satisfied new owners !!!

Check our websites for more details, please...
German Pinscher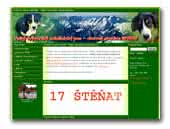 IRVING - Greater Swiss Mountain Dog
Czech kennel breeding Greater Swiss Mountain Dogs founded 2004. Our goal is to breed healthy and happy dogs.
Great Swiss Mountain Dog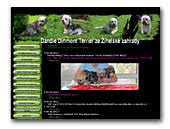 ze Žihelské zahrady
Dandie Dinmont Terrier breeding kennel since 1995. Breeding Dandies for health, quality and soudness. Our kennel has bred The Best Bitch, The Best Dog and BOB Crufts Winners and a many champions and show winners.
Dandie Dinmont Terrier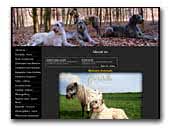 of Caer Dallben Irish wolfhound
Welcome to the website of our beloved wolfhounds. Wolfhounds behave since 2002, so shortly. We try, that our Wolfhounds were healthy, strong and happy, just as well like puppies from us.
Irish Wolfhound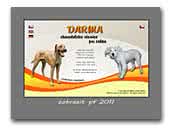 DARMA Rhodesian Ridgeback
DARMA breeds Ridgeback since 1995 with nice character, very good health and the best bloodlines from AUS, IT, SA... also to be the best friends of their owners.

For more info look at our website.
Rhodesian Ridgeback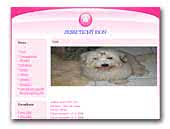 cotondetulear.estranky.cz
Coton de tulears are non-shedding and hypo-allergenic. They are extremely intelligent and house train easily. They are great's family dogs and are excellent with children. We currently have 1 males and 3 female on daily routine of belly rubs, kisses, and hugs.

All of ours Coton de tulears are quick learners and extremely affectionate, gentle, and alert. They are current on vaccinations, and wormed. They were born on 06/24/2011 and they are ready to go around 08/19/2011.

More Informations on my website. If you are interested or have any other questions, be free to contact me on email:or facebook.

Stanča Trkolová
Coton de Tuléar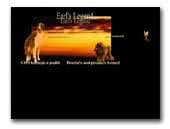 Earl's Legend
Poodles at all colours, dwarf and toy.
Poodle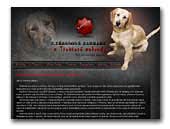 Z Třešňové zahrady
Rare breed FCI kennel.
Styrian coarse-haired Hound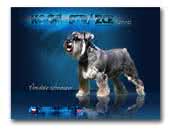 Noční strážce
Noční strážce - Czech FCI kennel breeding the miniature schnauzer.
Miniature Schnauzer
« Prev 1 2 3 4 5 6 7 8 9 10 11 12 13 14 15 16 17 18 19 20 21 22 23 24 25 26 27 28 29 30 31 32 33 34 35 36 37 38 39 40 41 42 43 44 45 46 47 48 49 50 51 52 53 54 55 56 57 58 59 60 61 62 63 64 65 66 Next »