Dog Breeders > Czechia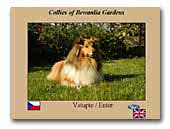 Bewanlia
Small family kennel located near of Praque (Czech Republic). Collies are members of our family. We prefer quality and wellfare of our dogs over quantity. If you want to know more about us, visit our websites, or our FB Collies of Bewanlia Gardens.
Collie Rough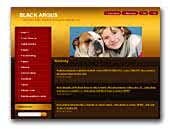 Black Argus - English Bulldog - Kennel FCI
Family Kennel English bulldogs and French bulldogs. Our dogs and puppies are part of our family ... Our dogs have a large garden, many activities, much love. Visit our website, where we have more new photos.
English Bulldog
French Bulldog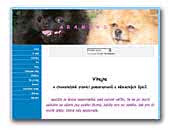 ARAMGAD
Pomeranian breeder in Czech Republic.
Pomeranian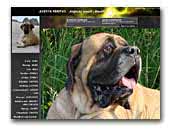 Avesta Peritas
We are small breeders of the English Mastiff. Our goal is to breed healthy dogs for Shows and familly life.
English Mastiff

Ambra Professional
Breeding Border Collies are engaged from 1996. Our dogs are used for breeding high-definition A further medical examination. We have a sable, black and white, merle border collie. Our dogs are working dogs in my school, we are all activities - agility, flyball, IPO ...
Border Collie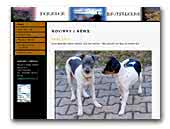 Belo Arvoredo - Terrier Braileiro kennel
FCI Terrier Brasileiro Kennel in Czech Republic - our dogs: HIGIENOPOLIS URI - Blue Tricolor male dog, HIGIENOPOLIS UMA - Black Tricolor female dog.
Brazilian Terrier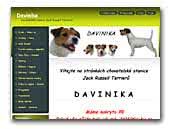 DAVINIKA - Jack Russell Terrier
Small family kennel of Jack Russell terriers Australian blood lines in the Czech republice. Preference the quality and health of my dogs and puppies.
Jack Russell Terrier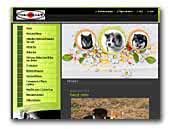 KAMIWAZA Akita inu and Shiba inu
We breeding two breeds Akita inu and Shiba inu. Akita color blue brindle and Shiba in color black and tan.
Akita inu
Shiba inu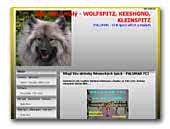 Palumar - Keeshond, Wolfspitz, Kleinspitz
PALUMAR Kennel - German Spitz breed dogs - Wolfspitz, Keeshond, Kleinspitz.
Keeshond , Wolfspitz , Kleinspitz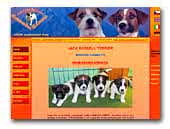 Armonia Canina - Jack Russell Terrier
Jack Russell kennel Armonia Canina breeds Jack Russells of the 100 % top Australian lines. Jack Russell puppies - rough, smooth, broken coated. Mating by a top-class smooth coated stud dog - 100 % Australian pedigree - only leading blood lines. Very high quality.

Hundezucht Armonia Canina - Zucht der Hunderasse Jack Russel Terrier - 100 % aus führenden australischen Stammbäumen. Jack Russel Welpen (Rauhaar, Kurzhaar, Stockhaar) und das Decken auch durch einzigen australischen Jack Russel Deckrüde Kurzhaar (smooth coat). Höchste Qualität.

L'allevamento di Jack Russel delle linee australiane di punta del 100 %. Jack Russel cuccioli di ogni tipo di pelo - liscio, broken, ruvido. Stallone da monta JRT di pelo liscio con il top pedigree con tutti gli antenati australiani. Qualità di fuoriclasse.

Chov plemene Jack Russell Terrier 100 % ze špičkových australských linií - všechny typy srsti - broken, smooth (hladká), rough. Špičkový hladkosrstý krycí pes - 100 % australský rodokmen - jen přední krevní linie.
Jack Russell Terrier
« Prev 1 2 3 4 5 6 7 8 9 10 11 12 13 14 15 16 17 18 19 20 21 22 23 24 25 26 27 28 29 30 31 32 33 34 35 36 37 38 39 40 41 42 43 44 45 46 47 48 49 50 51 52 53 54 55 56 57 58 59 60 61 62 63 64 65 66 Next »