Dog Breeders > Czech Republic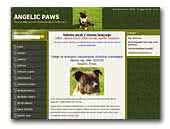 Angelic Paws
- kennel of Staffordshire Bullteriers
We are small hobby breeders of Staffordshire Bull Terrier in Czech Republic.
Staffordshire Bull Terrier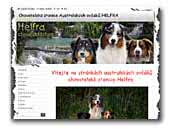 Helfra
Zabýváme se chovem australských ovčáků, snažíme se odchovat zdravé a typické představitele s vynikající povahou.
Australian Shepherd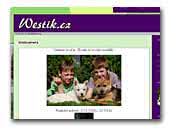 Westik.cz
All about our terries.
Norwich Terrier
West Highland White Terrier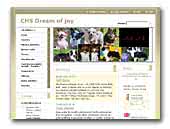 Kennel Dream of joy
Kennel Border collie, Epagneul nain continental - Papillon and Chihuahua especially for shows. Breeding only healthy dogs.
Border Collie
Papillon
Chihuahua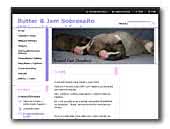 Fast Dunderry Whippet Kennel
Welcome to whippet kennel from Czech Republic:-)

We are planning puppies in 2012 out of Bellinda Lee Fast Dunderry (ICH. Multich. Adagio Love Supreme X CH. Butter & Jam Sobresalto). Sire will be announced.
Whippet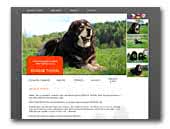 Sengge Thorig
Welcome to our Tibetan Mastiff kennel Sengge Thorig. Our goal is to breed these dogs usable for other successful breeding, exhibitions and also for free time as a company.
Tibetan Mastiff
« Prev 1 2 3 4 5 6 7 8 9 10 11 12 13 14 15 16 17 18 19 20 21 22 23 24 25 26 27 28 29 30 31 32 33 34 35 36 37 38 39 40 41 42 43 44 45 46 47 48 49 50 51 52 53 54 55 56 57 58 59 60 61 62 63 64 65 66 67 68 69 70 71 72 73 74 75 76 77 78 79 80 81 82 83 84 85 Next »