Dog Breeders > Czechia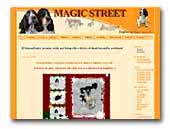 Magic Street
English Springer Spaniel and Epagneul Breton from Czech Republic.
English Springer Spaniel
Brittany Spaniel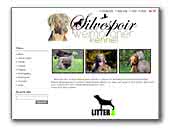 Silvespoir
Silvespoir is a small Weimaraner kennel in the heart of Europe - the Czech Republic. Our breeding is focused on the dual purpose Weimaraner - show and working dogs. We will be glad when you visit our web site, where you can read all about our dogs and puppies from foreign connections, we are planning this year.
Weimaraner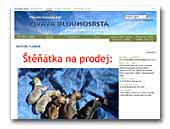 Ambra Professional
Chovatelská stanice čivav krátkosrstých a dlouhosrstých, česká republika, Praha.
Chihuahua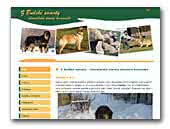 Z Budské samoty
We are a small breeding station of Hovawarts, with more than 15 years experience. Our breeding station is located in near city Příbram, Central Bohemian region, Czech republic.

Our aim is always to breed a healthy, socialized puppies with premise a great working abilities and for showing. Please visit our website or write me a e-mail for more information.
Hovawart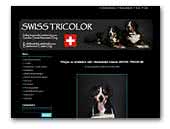 SWISS TRICOLOR Entlebucher
and Greater Swiss Mountain Dogs
We are lovers and also breeders of Entlebucher and Greater Swiss Mountain Dogs. We live in the Czech Republic and from time to time we have quality puppies. Please visit our website to learn more about our dogs!
Great Swiss Mountain Dog
Entlebuch Cattle Dog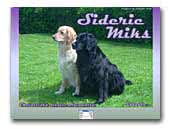 Sideric Miks
Great family dogs and excellent keeper! We have outstanding puppies after excellent parents.Mother All-Brii Sideric Miks (CZ) is -champion CIB, CIE, GrandChampion is Quiet and friendly , accustomed to small children! Lively, cheerful father Diego Hinter Der Garten (D) working with success! Both HD 0/0,next health tests, balanced character with exhibition successes. Rearing a family with small children. We have all colours ! More information on our web-page.
Hovawart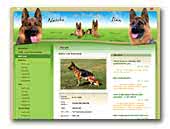 Natcho a Ilan vom Kirschental
Natcho and Ilan vom Kirschental are stud males from one of the best kenell on teh world "vom Kirschental". Both my dogs are an excellet in character, thay are very diligence and both dogs have perfect inbreed personality traits. Natcho and Ilan have a very deep color and are super in conformation.
German Shepherd Dog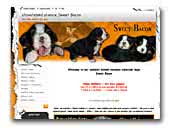 Kennel Sweet Bacon
Sweet Bacon ... is a small kennel. Dogs have two cocker spaniel ... and Bernese mountain dog. We have them as pets, do not need more dogs. Puppy from us ... the perfect companion for your family.
Bernese Mountain Dog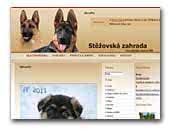 Stěžovská zahrada
We are a small breeding station of German shepherd dogs from Czech republic. Our dogs are all black and rich red in color. These dogs come from a long line of Championship dogs. See our website or write me a e-mail for more information.
German Shepherd Dog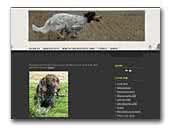 z Nížkovic
Web page of english setter and german shorthair pointer.
English Setter
German Shorthaired Pointer
« Prev 1 2 3 4 5 6 7 8 9 10 11 12 13 14 15 16 17 18 19 20 21 22 23 24 25 26 27 28 29 30 31 32 33 34 35 36 37 38 39 40 41 42 43 44 45 46 47 48 49 50 51 52 53 54 55 56 57 58 59 60 61 62 63 64 65 66 Next »