Dog Breeders > Czech Republic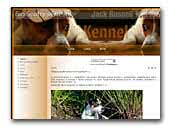 Big Scotty's Dream - Jack Russells
Small kennel breeding australian bloodlines Jack Russell terriers for shows, pets and hunting. I care about the terrier chracter and perfect health of my dogs and puppies.
Jack Russell Terrier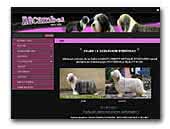 NACAMBEL Bearded Collies
Small family kennel from Czech Republic /Prague/.
Bearded Collie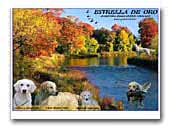 kennel Estrella de Oro
We breed Goldens for show and work. Small family kennel with high-quality dogs.
Golden Retriever
Flat Coated Retriever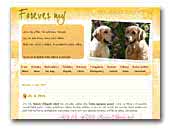 FOREVER MY Golden Retrievers
Our Goldens are owned with love and bred with care. Kennel Forever my is home of successful dual purpose dogs. Visit our website, you are welcome!
Golden Retriever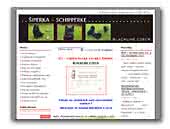 Blackline Czech - Schipperke
Kennel " Blackline Czech " is engaged in breeding the smallest herding breed schipperke. Schipperke is a small unassuming dog is suitable for beginners and children. He is intelligent, flexible and obedient, friendly, easygoing and tolerant.

You can be kept indoors or outdoors in the insulated shed. It is good watcher. Suitable for training, agility and canine therapy. Weight 3-8 kg, black.
Schipperke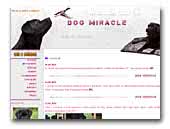 Dog Miracle FCI kennel
Labrador retriever FCI kennel Dog Miracle.
Labrador Retriever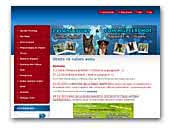 Plané louky & vom Nilpferdhof
Our small kennel has working german shepherd.

FCI kennel vom Nilpferhof we have more than 10 years experience with Appenzell. We have havanna female (HD, ED, PL 0/0) and we want produce healthy, good character, excellent exterior and also havanna puppies. Our female has many working exams (tracking, obedience, protection) she is preparing for IPO. We have working malinois. Our females are very fast, high drive, temperamentful and healthy. Our first female is preparing for IPO3 championships. We are waiting puppies! More info:,,,
German Shepherd Dog
Appenzell Cattle Dog
Belgian Shepherd Dog - Malinois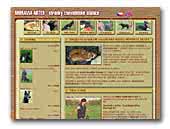 Moravia Artex CS
We are breeders with many years of experience in breeding dogs. We have good experience in breeding tradional and in the training of dogs.

We are breeding and training all types of dogs, for example miniature Schnauzer, American Staffordshire Terrier. We get a lot of prizes and titles in international tournaments.

Our breeding of German Sheppard's is very successful. The pups get selected to be trained as police dogs and get new owners all over Europe and in America.

We have over 35 let yers of high professional level and quality training of all kinds of dogs.our group training.
German Shepherd Dog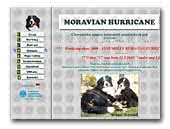 Moravian Hurricane kennel
Bernese Mountain Dog from Czech Republic. Our kennel was registered 2006, FCI Nr.510/06. We are a small kennel and all my dogs are family pets.
Bernese Mountain Dog
« Prev 1 2 3 4 5 6 7 8 9 10 11 12 13 14 15 16 17 18 19 20 21 22 23 24 25 26 27 28 29 30 31 32 33 34 35 36 37 38 39 40 41 42 43 44 45 46 47 48 49 50 51 52 53 54 55 56 57 58 59 60 61 62 63 64 65 66 67 68 69 70 71 72 73 74 75 76 77 78 79 80 81 82 83 84 85 Next »