Dog Breeders > Czechia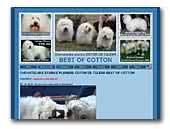 Best of Cotton - Coton de Tulear
Coton de Tuléar Kennel. Our Successes: Europa Winner 2008, World Veteran Winner 2009, etc.
Coton de Tuléar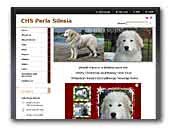 Kennel Perla Silesia
Perla Silesia is kennel breeding pyrenean mountain dog for fun. Pyrenees are our lives!
Pyrenean Mountain Dog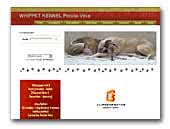 Petula-Vera Whippet Kennel
Naši whippeti, odchovy a společné akce.

Our whippet, litters, shows and races, all our life.
Whippet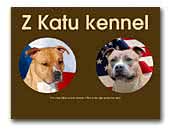 Z Katu
We are Amstaff's FCI Kennel from czech Republic. Our goal is to breed secure, healthy, stable and exterior beautiful dogs.
American Staffordshire Terrier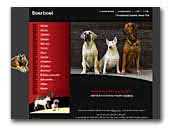 Ninya Órë kennel
Boerboel - friend, companion and guardian of the incorruptible!
Boerboel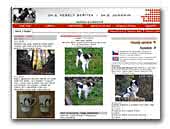 Vesely skritek - Junshin
Welcome on the web pages of 2 kennels from the Czech Republic. Several International champions came from them, as well as chins who scored great success at European and World shows.
Chin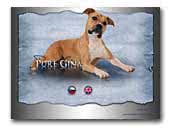 Pure Gina kennel
American Staffordshire Terrier kennel PURE GINA.
American Staffordshire Terrier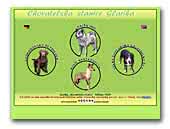 GLARIKA Akita Inu
Akita Inu breed behave, Smooth Collie, Cao de agua Portugues, Grosser Schweizer Sennenhund, and with great love.
Akita Inu
Collie Smooth
Portuguese Water Dog
Great Swiss Mountain Dog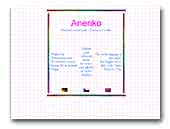 ANERIKO
Kennel family type, currently own three dogs imported from Russia. Russian tsvetnaya bolonka breeder in Czech Republic.
Russian Coloured Bichon
« Prev 1 2 3 4 5 6 7 8 9 10 11 12 13 14 15 16 17 18 19 20 21 22 23 24 25 26 27 28 29 30 31 32 33 34 35 36 37 38 39 40 41 42 43 44 45 46 47 48 49 50 51 52 53 54 55 56 57 58 59 60 61 62 63 64 65 66 Next »