Dog Breeders > Czech Republic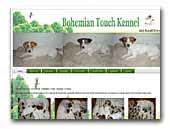 Bohemian Touch - JRT
Bohemian Touch - JRT in australian TOP Quality

We are a small family kennel specialized to JRT with full australian blood. Feel free to see our webs a know some updated news about us :o).
Jack Russell Terrier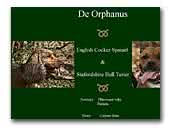 De Orphanus English Cocker Spaniel
& Staffordshire Bull Terrier
The kennel was FCI registered at the end of 2008 after careful consideration. The breeder is my husband ing.Martin Fučík, but for both of us are breeding SBT great hobby and pastime, which brings staffordshire bull terrier in life. We prefer gold, red, Brindle and blue colours - with white points. Black stafies possess.Our plan for the future is to import the blue bitch from the UK and our coverage of Julia therein.

First puppies expected early 2011 and first top cover for our dog also.

English Cocker Spaniel breed is the perfect complement to our stafordšírskými bull terrier mum, and thank you for the opportunity to treat these amazing creatures. They currently own two bitch - gold - at the height of the border, and orange roan. Both come from very good bloodlines and are chosen for them the best coverage with unrelated pedigrees. The first litter is planned for 2011.
Staffordshire Bull Terrier
English Cocker Spaniel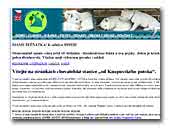 od Knapovskeho potoka
Hello, we are a small kennel from the Czech republic called "od Knapovskeho potoka". Our dogs are good to family, great friends and moreover with excellent exterior. We want our puppies to be the same and live in loving families.
White Swiss Shepherd Dog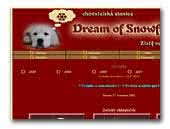 Dream of Snowflake
Golden retriever multi-champions and their puppies.
Golden Retriever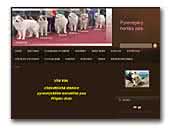 Kennel Filipuv dvur
Welcome in the breeding station Filipuv dvur from Czech Republic which has been breed Great Pyrenees since 1996.
Pyrenean Mountain Dog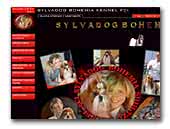 SYLVADOG BOHEMIA Kennel
Shih-tzu from Czech Republic.
Shih Tzu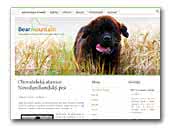 Bear Mountain
Black newfoundland dogs kennel from Czech republic.
Newfoundland

Zlatá nymfa FCI
Chováme černé a béžové mopse, máme malý, domácí chov, zaměřený především na zdraví a kvalitu odpovídající standardu plemene.
Pug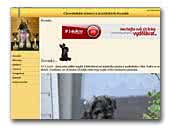 kennel z Kosířských hvozdů
Miniature Schnauzers P+S from Czech republic, EU. More info on web site.
Miniature Schnauzer
« Prev 1 2 3 4 5 6 7 8 9 10 11 12 13 14 15 16 17 18 19 20 21 22 23 24 25 26 27 28 29 30 31 32 33 34 35 36 37 38 39 40 41 42 43 44 45 46 47 48 49 50 51 52 53 54 55 56 57 58 59 60 61 62 63 64 65 66 67 68 69 70 71 72 73 74 75 76 77 78 79 80 81 82 83 84 85 Next »