Dog Breeders > Czech Republic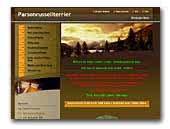 Moravian Rose Kennel
We are a small kennel breeding Yorkshire Terriers and newly Parson Russell Terrier. We imported a Parson Russell Female from Belgium kennel Vallé Suave owned by Katinka Stotijn breeder. We are expecting first puppies at the end of summer 2010.
Yorkshire Terrier
Parson Russell Terrier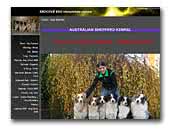 Srdcové eso australian shepperd kennel
Australian Shepherd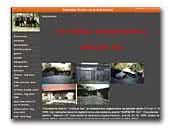 Srdcové eso patterdale terrier kennel
Patterdale Terrier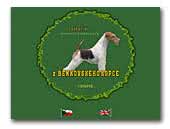 z Benkovského kopce Fox Terrier kennel
Kennel of Wire and Smooth Fox Terriers from the Czech republic. We are small family kennel. We love fox terriers for their temperament and hunting possibilities. Our dogs are succesfull showing and hunting dogs.
Fox Terrier (Smooth)
Fox Terrier (Wire)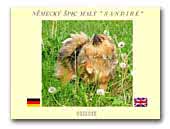 Sandiré Deutscher Kleispitz
Wir züchten die Spitze in Farben orange, orange -sable und Creme. Wir wollen, dass unsere Welpen schön und gesund werden, deshalb wählen wir immer sorgfältig einen Deckrüden. Die Welpen wachsen inmitten unsere Familie mit Kindern auf, und so haben sie freundliches Wessen und sind wöllich sozialisiert.
German Spitz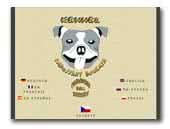 Impossant Bohemia kennel
Kennel in the heart of Europe conversant breeding Staffordshire bull terrier since 1998.
Staffordshire Bull Terrier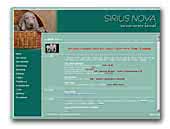 Sirius Nova
Dual purpose weimaraners, imports UK and USA, puppies lives all around the world, Junior EuroWinners, MultiCh., etc.
Weimaraner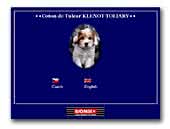 KLENOT TOLIARY Coton de Tuléar
Breeding station Klenot Toliary.
Coton de Tuléar
« Prev 1 2 3 4 5 6 7 8 9 10 11 12 13 14 15 16 17 18 19 20 21 22 23 24 25 26 27 28 29 30 31 32 33 34 35 36 37 38 39 40 41 42 43 44 45 46 47 48 49 50 51 52 53 54 55 56 57 58 59 60 61 62 63 64 65 66 67 68 69 70 71 72 73 74 75 76 77 78 79 80 81 82 83 84 85 Next »