Dog Breeders > Czechia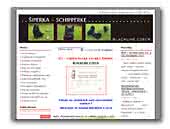 Blackline Czech - Schipperke
Kennel " Blackline Czech " is engaged in breeding the smallest herding breed schipperke. Schipperke is a small unassuming dog is suitable for beginners and children. He is intelligent, flexible and obedient, friendly, easygoing and tolerant.

You can be kept indoors or outdoors in the insulated shed. It is good watcher. Suitable for training, agility and canine therapy. Weight 3-8 kg, black.
Schipperke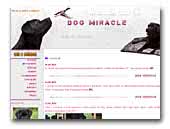 Dog Miracle FCI kennel
Labrador retriever FCI kennel Dog Miracle.


Labrador Retriever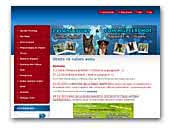 Plané louky & vom Nilpferdhof
Our small kennel has working german shepherd.

FCI kennel vom Nilpferhof we have more than 10 years experience with Appenzell. We have havanna female (HD, ED, PL 0/0) and we want produce healthy, good character, excellent exterior and also havanna puppies. Our female has many working exams (tracking, obedience, protection) she is preparing for IPO. We have working malinois. Our females are very fast, high drive, temperamentful and healthy. Our first female is preparing for IPO3 championships. We are waiting puppies! More info:,,,
German Shepherd Dog
Appenzell Cattle Dog
Belgian Shepherd Dog - Malinois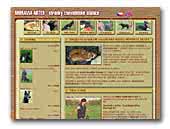 Moravia Artex CS
We are breeders with many years of experience in breeding dogs. We have good experience in breeding tradional and in the training of dogs.

We are breeding and training all types of dogs, for example miniature Schnauzer, American Staffordshire Terrier. We get a lot of prizes and titles in international tournaments.

Our breeding of German Sheppard's is very successful. The pups get selected to be trained as police dogs and get new owners all over Europe and in America.

We have over 35 let yers of high professional level and quality training of all kinds of dogs.our group training.
German Shepherd Dog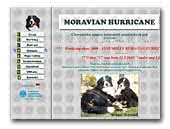 Moravian Hurricane kennel
Bernese Mountain Dog from Czech Republic. Our kennel was registered 2006, FCI Nr.510/06. We are a small kennel and all my dogs are family pets.
Bernese Mountain Dog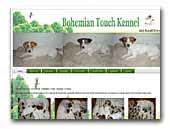 Bohemian Touch - JRT
Bohemian Touch - JRT in australian TOP Quality

We are a small family kennel specialized to JRT with full australian blood. Feel free to see our webs a know some updated news about us :o).
Jack Russell Terrier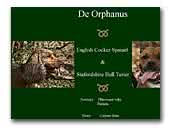 De Orphanus English Cocker Spaniel
& Staffordshire Bull Terrier
The kennel was FCI registered at the end of 2008 after careful consideration. The breeder is my husband ing.Martin Fučík, but for both of us are breeding SBT great hobby and pastime, which brings staffordshire bull terrier in life. We prefer gold, red, Brindle and blue colours - with white points. Black stafies possess.Our plan for the future is to import the blue bitch from the UK and our coverage of Julia therein.

First puppies expected early 2011 and first top cover for our dog also.

English Cocker Spaniel breed is the perfect complement to our stafordšírskými bull terrier mum, and thank you for the opportunity to treat these amazing creatures. They currently own two bitch - gold - at the height of the border, and orange roan. Both come from very good bloodlines and are chosen for them the best coverage with unrelated pedigrees. The first litter is planned for 2011.
Staffordshire Bull Terrier
English Cocker Spaniel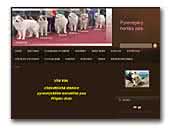 Kennel Filipuv dvur
Welcome in the breeding station Filipuv dvur from Czech Republic which has been breed Great Pyrenees since 1996.
Pyrenean Mountain Dog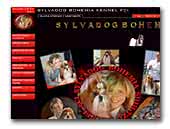 SYLVADOG BOHEMIA Kennel
Shih-tzu from Czech Republic.


Shih Tzu
.

.