Dog Breeders > Czech Republic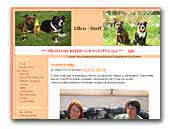 Ellen-staff
kennel of Staffordshire Bull Terier
We are a small family kennel located in Czech Republic.On our web you find a lot of interesting photos, puppies, dogs, dogs and agility or coursing ...
Staffordshire Bull Terrier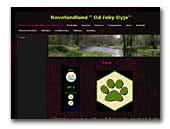 Od řeky Dyje
Newfoundland kennel in the Czech republic.
Newfoundland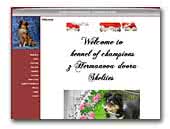 Hermanova dvora FCI Shelties kennel
Welcome to Kennel "z Hermanova dvora" FCI Shelties ! We are breeding Top Quality Shelties of all colours.
Shetland Sheepdog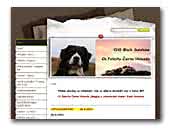 Kennel Black Sunshine
We are a small kennel located in the Czech Republic. In our website you'll find photos of our Berner Mountain Dog, pedigree, show results, trial results, info about pups and other interesting information. Just now I have one bith - Ch.with 10 successful trials. Please do not hesitate to contact me.
Bernese Mountain Dog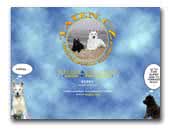 kennel TAIEN
Over 10 years of Taien's history. We are hobby kennel with white shepherds and schipperkes, we are training, breeding and loving dogs. For more info look to our homepage.
White Swiss Shepherd Dog
Schipperke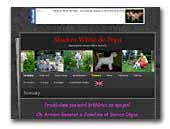 Shadow White de Pepa
White miniature schnauzers
Hello we breed white schnauzer. Look at our page. We have a quality dogs.
Miniature Schnauzer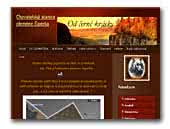 OD ČERNÉ KRÁSKY Schipperke
Chovatelská stanice šiperek.Nejmenší ovčák mezi ovčáky.
Schipperke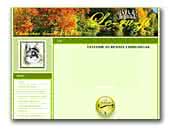 LE-RU-JI Chihuahua
Chovatelská stanice dlouhosrstých a krátkosrstých čivav.Čivavy jsou členy naší rodiny.
Chihuahua
« Prev 1 2 3 4 5 6 7 8 9 10 11 12 13 14 15 16 17 18 19 20 21 22 23 24 25 26 27 28 29 30 31 32 33 34 35 36 37 38 39 40 41 42 43 44 45 46 47 48 49 50 51 52 53 54 55 56 57 58 59 60 61 62 63 64 65 66 67 68 69 70 71 72 73 74 75 76 77 78 79 80 81 82 83 84 85 Next »