Dog Breeders > Czechia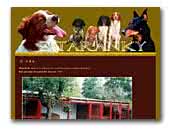 z Taranky
Epagneul breton in the Czech republic.
Brittany Spaniel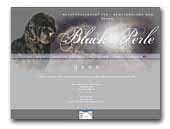 Black perle
Newfoundland dog in the Czech republic.
Newfoundland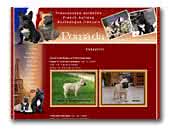 Pomada
French bulldog in the Czech republic since 1985.
French Bulldog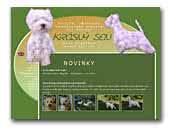 Krasny Sen
West Highland white terrier in the Czech republic.
West Highland White Terrier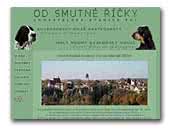 Od Smutne ricky
Auvergne pointing dog and Petit Blue de Gascogne breeder in the Czech republic.
Auvergne Pointing Dog
Small Gascony Blue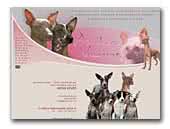 Anika Vevos
Peruvian hairless dog breeder in the Czech republic. Two males imported from Peru are aviable for mating in our kennel.
Peruvian Hairless Dog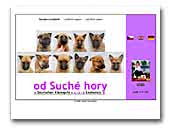 od Suché hory
Our small kennel presents dogs breed Chien de berger belge - Laekenois and Kleinspitz.
Belgian Shepherd Dog - Laekenois
German Spitz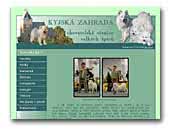 Kyjská zahrada
Kennel large white spitz from the Czech Republic. Photos of puppies, video, ...
German Spitz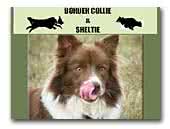 Kennel Running Free
We have brown-white bitch border collie nad tricolor male sheltie. Our activities are agility, shows, obedience, dogdancing, coursing, ... And now in octobre we are waiting puppies of border collie by very good parents.
Border Collie
Shetland Sheepdog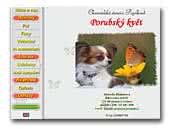 Porubský květ
Behave at home Papillon and British Shorthair cats.
Papillon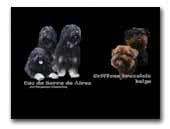 kennel Moravia Tauri
The first kennel in the Czech Republic. The kennel Moravia Tauri are World and European champions and winners of several countries. Puppies and other information via e-mail.
Portugese Sheepdog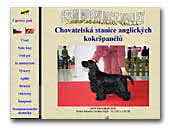 From Moonlight Valley
English cocker spaniel, black, golden, black and tan, puppies, ...
English Cocker Spaniel
« Prev 1 2 3 4 5 6 7 8 9 10 11 12 13 14 15 16 17 18 19 20 21 22 23 24 25 26 27 28 29 30 31 32 33 34 35 36 37 38 39 40 41 42 43 44 45 46 47 48 49 50 51 52 53 54 55 56 57 58 59 60 61 62 63 64 65 66 Next »