Dog Breeders > Czech Republic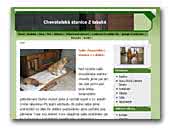 Z labské Fila Brasileiro
We have the Brazilian Fily.My have one of the most successful females in the Czech Republic Baghira Proskovickou Vyhlídku. 7 BOB *, 10 * CACIB, 11 * CAC, 4 * CACA.2 National vítěz. My own import.psa from Brazil.
Fila Brasileiro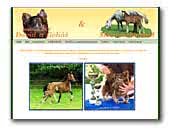 David a Goliath
You have entered our web site that we have made as the presentation of the most wonderfull dogs in the world : Chihuahuas.

We are happy to present you also our small family hobby - the breeding of this splendid breed, our kennel David and Goliath registered in FCI.

Our kennel was registered in 1996. We were visiting the exhibitions, reading the wise books, collected informations and bought our first chihuahua in the autumn of 1998. The first litter "A" David and Goliath was born in 2000. Why David and Goliath? In the past we always had only big dogs - true GOLIATHS - so with our first chihuahua - small, brave and intelligent DAVID the name of kennel was decided.
Chihuahua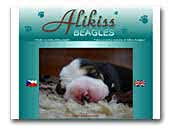 Alikiss Beagles
Multiple Champions, Group and Breed winners in several countries on two continents. But most importantly our beloved friends.

Puppies occasionally available to special homes.
Beagle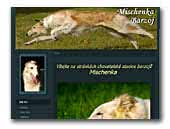 Mischenka Barzoj
Website of Borzoi Kennel Mischenka in Czech Republic.
Borzoi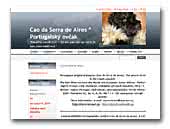 darwin.webnode.cz
Portuguese Shepherd - dog for farm work, breeding and show. A great companion, good friend, reliable partner. Intelligent, smart and loyal, communicative and tireless. It is a Portuguese shepherd ...
Portugese Sheepdog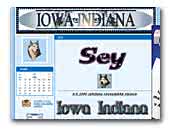 Iowa Indiana
The small kennel of shelties in Czech Republic.
Shetland Sheepdog
« Prev 1 2 3 4 5 6 7 8 9 10 11 12 13 14 15 16 17 18 19 20 21 22 23 24 25 26 27 28 29 30 31 32 33 34 35 36 37 38 39 40 41 42 43 44 45 46 47 48 49 50 51 52 53 54 55 56 57 58 59 60 61 62 63 64 65 66 67 68 69 70 71 72 73 74 75 76 77 78 79 80 81 82 83 84 85 Next »