Dog Breeders > Czech Republic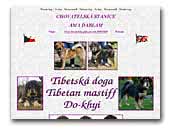 AMA DABLAM Tibetan mastiff's kennel
Tibetan Mastiff kennel AMA DABLAM from Czech Republic is a small home kennel with four MTs. Welcome to our side!
Tibetan Mastiff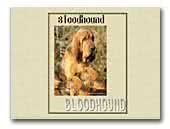 Kennel od Hadího potoka
Our small kennel presents dogs breed Bloodhound and Basset hound. On our websites you can find information and photos about our dogs, the future litters and many more. Our goal is to breed healthy, breed-typical and sociable dogs - with love and care.
Bloodhound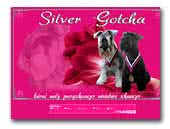 SILVER GOTCHA
Miniature schnauzer salt & pepper and black.
Miniature Schnauzer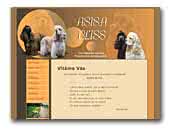 Asisa Bliss
Kennel American cocker spaniel Asisa Bliss from Czech Republic.
American Cocker Spaniel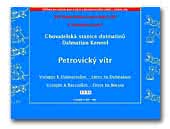 Petrovicky vitr dalmatian kennel
Our kennel Petrovicky vitr since in 1989.

We breed black and liver spotted dalmatians. Our breeding specialized in health, characters and exterior. Our dalmatians are sportingly lead and we make with them cannisterapy too.They have many dogshow succies. And we love them.
Dalmatian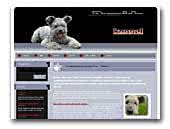 Pumida Kennel
Kennel breed Pumi.
Pumi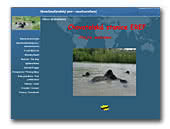 Kennel Eref
Small kennel black plus black and white Newfoundland in Czech republic. Shall we Newfoundland since 1990.
Newfoundland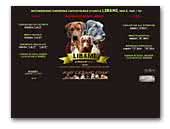 Libami kennel
Libami kennel - ... feel free to contact us.
Rhodesian Ridgeback
Irish Wolfhound
Chesapeake Bay Retriever
Parson Russell Terrier
« Prev 1 2 3 4 5 6 7 8 9 10 11 12 13 14 15 16 17 18 19 20 21 22 23 24 25 26 27 28 29 30 31 32 33 34 35 36 37 38 39 40 41 42 43 44 45 46 47 48 49 50 51 52 53 54 55 56 57 58 59 60 61 62 63 64 65 66 67 68 69 70 71 72 73 74 75 76 77 78 79 80 81 82 83 84 85 Next »