Dog Breeders > Czech Republic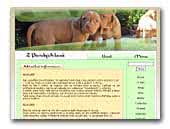 Z Panských lesů
I have been a breeder of vizslas since 1989 (since 1997 my official kennel). There are high quality dogs and females in my kennel.

On 18th July 2009 new puppies were born, so we have 4 males and 5 females. The parents of puppies are: Dramé z Panských lesů and the father is Vadászfai Remek. Both of them are very good at hunting tests and dog shows, too.
Hungarian Vizsla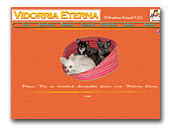 Vidorria Eterna
Chihuahua kennel from the Czech Republic. Sweet long-coat chihuahuas bred with love.
Chihuahua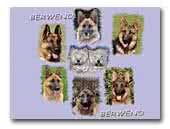 Berweno
Welcome to our Kennel of German Shepherds, Westies and French Beauceron.

German Shepherd:
We offer for stud male ICh. Unique Sherak - 13 trials, Junior Champion of Czech Republic, Champion of Czech Republic and Slovak Republic, HD a normal, First Class Breed Survey 5JX1/P life-long; And now we offer puppies - term of taking is about 30.9.2009.
German Shepherd Dog
West Highland White Terrier
Beauceron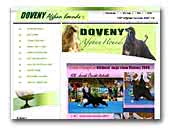 DOVENY Afghan hound kennel
We are proud to introduce our dogs who reached many national and international titles including BIS, SBIS and Top Afghan Hounds CZ since 2007.
Afghan Hound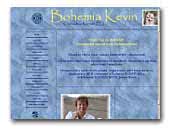 Kennel Bohemia Kevin
Smooth and long coated Chihuahua's
Excellent body, super character, lovely puppie's
Breed dog's - 5 x C. I. B., 4 x Nominacion
CRUFT'S England, MCH, CH, Top Chihuahua 2008
Chihuahua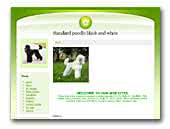 standardpoodle.estranky.cz
Int.Ch. Multi-Ch. CALIMERO Mysi kozisek (black standard male)
Int.Ch. Multi-Ch. HUGO BOSS Marco Bohemica (white standard male)
Multi-JCh. BASTIEN z Cerneho panstvi (black standard male)
Poodle
« Prev 1 2 3 4 5 6 7 8 9 10 11 12 13 14 15 16 17 18 19 20 21 22 23 24 25 26 27 28 29 30 31 32 33 34 35 36 37 38 39 40 41 42 43 44 45 46 47 48 49 50 51 52 53 54 55 56 57 58 59 60 61 62 63 64 65 66 67 68 69 70 71 72 73 74 75 76 77 78 79 80 81 82 83 84 85 Next »