Dog Breeders > Czech Republic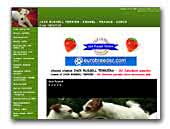 Od Jahodové paneky
Jack Russell Terriers - Top Australian Lines.
Jack Russell Terrier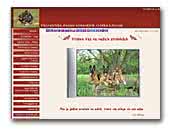 z Acomy
Prezentace chovatelské stanice NO která se zabývá chovem a výcvikem německého ovčáka.
German Shepherd Dog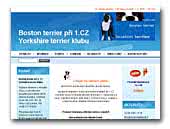 Club Boston terrier in Czech Republic
Boston terrier by 1.CZ Yorkshire terrier club
Boston terrier in Czech Republic - Boston terrier by 1.CZ Yorkshire terrier club: Puppies - planned and actual litters our kennels, Date of Dogshow and results, Breeders ...
Boston Terrier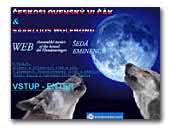 kennel Seda eminence
Saarlooswolfhond & Ceskoslovensky Vlcak
Web site of the kennel Seda eminence, Brno city, Czech republic. We are for more than 20 years breeders of the czechoslovakian wolfdogs, and now the saarloos wolfdogs too. There are also some information about wolfs, wolf-dog hybridisation and crossbreeds features in the web site. In Czech and English language.
Saarlooswolfdog
Czechoslovakian Wolfdog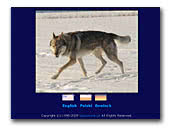 z Peronowki
The most successful Czechoslovakian Wolfdog kennel (FCI) breeding quality dogs for work and show. We do not breed for "several dozens of years" but our kennel has already the most prestigous achievements.
Czechoslovakian Wolfdog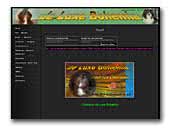 De Luxe Bohemia Shih-Tzu Kennel
Kennel Shih-Tzu De Luxe Bohemia. We are breeding chocolate Shih-Tzu.
Shih Tzu
« Prev 1 2 3 4 5 6 7 8 9 10 11 12 13 14 15 16 17 18 19 20 21 22 23 24 25 26 27 28 29 30 31 32 33 34 35 36 37 38 39 40 41 42 43 44 45 46 47 48 49 50 51 52 53 54 55 56 57 58 59 60 61 62 63 64 65 66 67 68 69 70 71 72 73 74 75 76 77 78 79 80 81 82 83 84 85 Next »