Dog Breeders > Czech Republic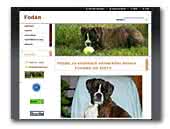 FODAN
Breeder of German Boxer.
German Boxer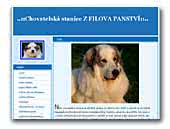 Z FILOVA PANSTVÍ
Small family kennel from Czech republic.
Pyrenean Mountain Dog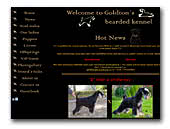 GOLDTON Miniature Schnauzers
Goldton Miniature Schnauzers is located in beautiful Pilsen, Czech republic, Europe and is a small hobby kennel. I have friends all over the world and they are running with us on the long way called dog breeding. I select very well the buyers of my puppies.

I try to teach them about the responsability of owning a schnauzer. I prefer people who loves their dogs as companion dogs and also are interested in showing them on the shows. In my breeding program I'm trying to keep the best qualities that were produced by American breeders and add some of the traits cultivated by European breeders. We are happy to tell you more about our previous litters, parents and about this fascinating breed. Welcome to our site and don't hesitate to contact us!
Miniature Schnauzer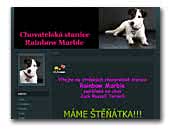 Rainbow Marble breeding station
Rainbow Marble is breeding station focused on breeding Jack Russell terriers!
Jack Russell Terrier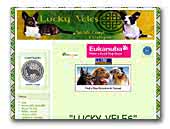 Lucky Veles
Small kennel of the super breed welsh corgi Cardigan.
Welsh Corgi Cardigan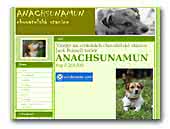 Anachsunamun
Kennel Jack russell terier Anachsunamun.
Jack Russell Terrier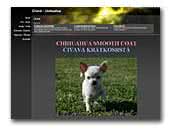 Z Dynastie Chan - Chihuahua
Small kennel with qualitty chihuahuas for show and breeding, we prefare smooth coat type.
Chihuahua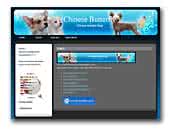 Chinese Butterfly
Chinese Butterfly is a small breeding station based in 2007. We are from a small city Příbram, which is in the heart of Czech Republic. Since 2011 we have stayed for most of the year in beautiful country which is full of flowers, in Netherlands, in the city Rotterdam. Passion for Chinese crested dogs became a manner of our life. Our dogs are a part of everything what we do and we care about satisfying their physical and psychical needs. That's why is our breed scheduled well.

Our dogs are regurarly tested and nursed by choosen vet. For most of the year you can meet us on the international exhibitions in the  Central Europe, in smaller measures on exhibitions in Czech Republic. We are proponents of litters with a less puppies than headless reproducing. One of our directions is careful choosing of opportune breeders for our puppies, to bring up with love and understanding.
Chinese Crested Dog
« Prev 1 2 3 4 5 6 7 8 9 10 11 12 13 14 15 16 17 18 19 20 21 22 23 24 25 26 27 28 29 30 31 32 33 34 35 36 37 38 39 40 41 42 43 44 45 46 47 48 49 50 51 52 53 54 55 56 57 58 59 60 61 62 63 64 65 66 67 68 69 70 71 72 73 74 75 76 77 78 79 80 81 82 83 84 85 Next »