Dog Breeders > Czech Republic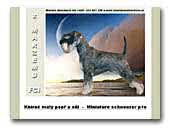 kennel z Marzemu
Welcome to "z Marzemu" kennel. Miniature schnauzer pepper&salt.
Miniature Schnauzer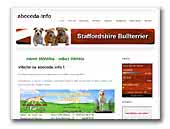 Staffordshire Bullteriér Abeceda
Breeder station of Staffordshire Bullteriér with long history. Top quality, show lines.
Staffordshire Bull Terrier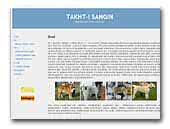 Takht-i Sangin
Sredneasiatskaia ovcharka (central asian shepherd dog) kennel.
Central Asia Shepherd Dog

Király Puszta
This is the site of the Komondor and German Shepherd Dog from Czech Republic.
Komondor
German Shepherd Dog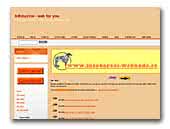 INFOBORZOI - web for you
Information and contact borzoi web for you. If you want you can send us information you wish to be presented on this web sites (males, females, litters, kennels and funny photos).
Borzoi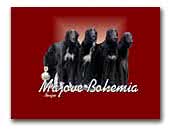 Majove Bohemia kennel
History since 1969. Specialized in black and dark coloured borzois for shows.
Borzoi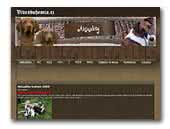 VIVES BOHEMIA
Hunting dogs kennel from Czech Republic. "Vives Bohemia" affix. Our goal is to breed healthy puppies with temperament, working premises and conformation closest to as described by the breed standard. We prefer Dachshunds Normalgrösse Rauhhaar, Deutscher Kurzhaariger Vorstehhunds,  English Cocker Spaniels and Rövidszörü Magyar Viszlas of high quality hunting characteristics.
Dachshund
German Shorthaired Pointer
English Cocker Spaniel
Hungarian Shorthaired Vizsla
« Prev 1 2 3 4 5 6 7 8 9 10 11 12 13 14 15 16 17 18 19 20 21 22 23 24 25 26 27 28 29 30 31 32 33 34 35 36 37 38 39 40 41 42 43 44 45 46 47 48 49 50 51 52 53 54 55 56 57 58 59 60 61 62 63 64 65 66 67 68 69 70 71 72 73 74 75 76 77 78 79 80 81 82 83 84 85 Next »