Dog Breeders > Czechia

Kennel Czech Spring
Welcome to whippets from Czech Spring!


Whippet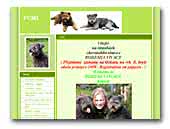 Bohemia Vivace kennel - Pumi
I'm interested in pumi breeder. And sports with my dogs - agility, kynology, dog show, ...
Pumi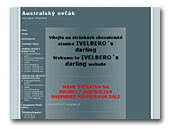 IVELBERO's darling
Australian shepherd breed
Focused on Australian shepherd breeding. Every day updating about our exhibitons, agility, herding and other activities. Actual and finished litters. NEWs - we have new litter now. Puppies still available!!
Australian Shepherd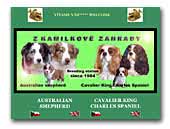 Z KAMILKOVÉ ZAHRADY
Kennel of Australian shepherds and Cavalier King Charles Spaniels. I am breeding dogs since 1984.
Australian Shepherd
Cavalier King Charles Spaniel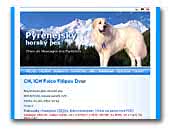 Kennel Patou von Traumberg
A small family kennel of great pyrenees from Czech republic.
Pyrenean Mountain Dog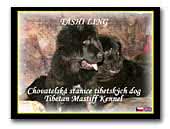 TASHI LING Kennel
Our Tibetan Mastiff's kennel prefers health of our dog friends and the kind and fellow relation between us.
Tibetan Mastiff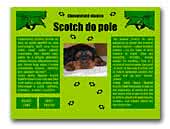 Scotch do pole Kennel
Gordon setter bitch Maria Matilde Scotch DAMA Krkonose.
Gordon Setter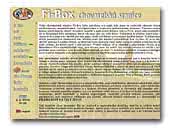 Fi-Box Kennel
The Fi-Box kennels has been established on 9.Feb.1998, when we decided to go in for this wonderful, majestic, intelligent and absolutely unique breed. There was almost two years long period with our first female Ofka Fi-it before we took this step. She persuaded us that Fila Brasileiro is the dog we want for the rest our life. Due to Ofka's great success in the show ring and her marvellous nature, we decided to share this joy with the others through her offspring.

Our doggies are convincing us about their wonderful character every day. No matter whether it is their love to our kids (they spend a lot of time together) or our tomcat and another animal family members. The family, whoever it is, is the most important thing for the Fila in his life. The need for protection of the familiy memberes and their place is driven by this feeling. In combination with the high inborn intelligence, there is no other family guardian, watchdog and companion like Fila Brasileiro.
Fila Brasileiro

ze Sakaliho dvora Kennel
Not the number of puppies, but our effort to reach ideal joint of exterior and nature drives our breed. Using non-relative parents we avoid degeneration.

Our aim is to get to standard as close as possible. We stress correct head type and strenght of the skeleton. Good health of our dogs is of great importance for us as well, all of them are examined for hip and elbow displasia. Our breeding stock is full-teeth with scissors bite, none of our puppies is poor-indented or suffers with hips.

It makes us the happiest ever when the owners are happy with their puppies - doesn't matter if these are winners of the shows or just pets.
Fila Brasileiro
.

.