Dog Breeders > Czechia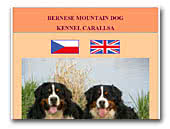 CARALLSA - Bernese Mountain Dog Kennel
Hello! We are breeders of Bernese Mountain Dogs from the Czech Republic (Middle Europe). Let me invite you to our website to have a look at our male (Ch. SK, JCh of A, CZ, SK Bartholomew Valasske slunce) and females (JCh. Allsa Loraine Valasske slunce, Euphoria Blossom Altura and Disena Eleuteria).

You can find there more information about our dogs and lots of photos! Good luck with Bernese Mountain Dogs!!!
Bernese Mountain Dog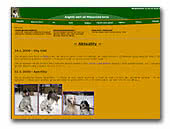 Od Mlazovicke Tvrze English setter kennel
We are small home kennel of English setters placed in the East of Czech republic. Hope you feel nice in our websites!
English Setter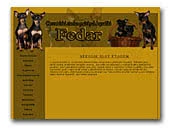 Fedar pražský krysařík
Chovatelská stanice pražských krysaříků.
Prague Ratter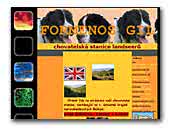 Formenos Gil - Landseers
Welcome to web sittes breeding station - landseers - Formenos Gil
Nature
Apart from impressive greatness, landseer is very gentle and friendly dog. He is very inteligent, calm, faithful and loyal to his owner, modest, obey and sociable. He needs patient, delicate, but especially consequential way of training. He dearly loves people and children and family can always reliance upon him. He is fondling as well as any dog from the others community race. He loves water and admire swimming.

Do you have cottage and large garden within reaching distance of short walking from the river or the pond? Thereafter obtain exactly the landseer - you will not find more appropriate breed.
Landseer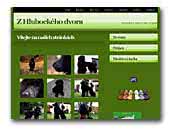 Z Hlubockého dvora
Kennel of standard poodles.
Poodle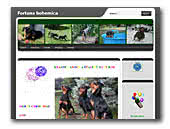 Fortuna bohemica
Eine kleine Hobbyzucht der Deutschen Pinscher in der schwarz-roten Farbe. Für mehrere Infos sind Sie an unseren Webseiten herzlich willkommen!
German Pinscher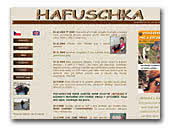 kennel HAFUSCHKA
I am breeding mini longhaired and wirehaired dachshunds, I prefer black and tan color and I do NO INBREEDING.
Dachshund
« Prev 1 2 3 4 5 6 7 8 9 10 11 12 13 14 15 16 17 18 19 20 21 22 23 24 25 26 27 28 29 30 31 32 33 34 35 36 37 38 39 40 41 42 43 44 45 46 47 48 49 50 51 52 53 54 55 56 57 58 59 60 61 62 63 64 65 66 Next »