Dog Breeders > Czechia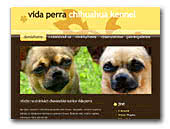 Vida perra chihuahua kennel
Vida perra chihuahua kennel, Prague, Czech republic. Our smoothcoated chihuahuas, shows, galleries.
Chihuahua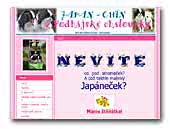 Z Podhájské chaloupky
Small breeding station Japan china exhibition grounds with success.
Japanese Chin

kennel ze Záluží
Small breeding of particolored English cocker spaniels in Czech Republic.
English Cocker Spaniel

Kennel LEGOSCHA
We are small hobby breeders of Staffordshire Bull Terrier in Czech Republic.
Staffordshire Bull Terrier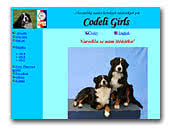 Codeli girls
Kennel of berner mountain dog
Kennel of berner mountain dog in Czech republic.
Bernese Mountain Dog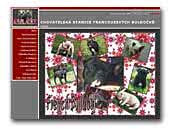 KBELÁČEK
French bulldog kennel from Czech republic.
French Bulldog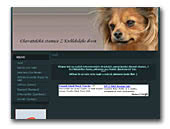 Krchlebskeho dvora - russian toy kennel
Chovatelská stanice plemene psa ruský dlouhosrstý toy.

Dog breed Russian toy longhaired - kennel.
Russian Toy
« Prev 1 2 3 4 5 6 7 8 9 10 11 12 13 14 15 16 17 18 19 20 21 22 23 24 25 26 27 28 29 30 31 32 33 34 35 36 37 38 39 40 41 42 43 44 45 46 47 48 49 50 51 52 53 54 55 56 57 58 59 60 61 62 63 64 65 66 Next »