Dog Breeders > Czech Republic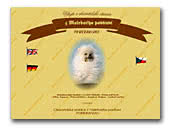 kennel z Malebneho povltavi - Pomeranian
We try to breed real pomeranians. We imported several very quality dogs from abroad. Our dogs live with us as family dogs.
Pomeranian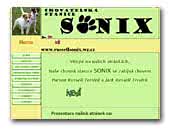 SONIX
Parson Russell and Jack Russell Terier
SONIX breeding station was founded in Czech Republic and is the prefix of Parson Russell and Jack Russell Terriers bred by Irene Nevrklova. Her best dog is Jack Russell female BOHEMIAN RAPSODY, which won the World Champion in 2006.
Parson Russell Terrier
Jack Russell Terrier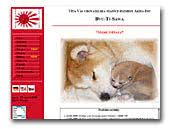 Byu-Ti-Sawa - Akita Inu Kennel
We breeding a modern, external quality and friendly nature Japan akitas.
Akita Inu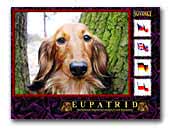 EUPATRID
Websites of life in our kennel dachshunds longhaired miniature and rabbit. Many photos- little words. Exhibitions, breeding females and their puppies, photo reports from trips to Europe with our dachshunds. In Czech, English, German and Polish language.
Dachshund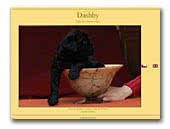 Dashby
Small hobby kennel breeding for english type, health and temperament. Our dogs living with us at home.
Labrador Retriever
« Prev 1 2 3 4 5 6 7 8 9 10 11 12 13 14 15 16 17 18 19 20 21 22 23 24 25 26 27 28 29 30 31 32 33 34 35 36 37 38 39 40 41 42 43 44 45 46 47 48 49 50 51 52 53 54 55 56 57 58 59 60 61 62 63 64 65 66 67 68 69 70 71 72 73 74 75 76 77 78 79 80 81 82 83 84 85 Next »