Dog Breeders > Czechia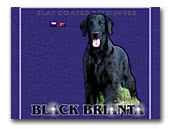 Black Brianta - Flat Coated Retrievers
We are small FCI breeder of Flat Coated Retrievers. We are located in Czech Republic. High quality puppies available!
Flat Coated Retriever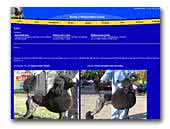 Berny Z Hlubockého Dvora
personal page of Berny Z Hlubockého Dvora - black standard poodle.
Poodle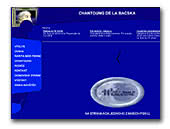 CHANTOUNG DE LA BACSKA
Pevně věřím, že už konečně i u nás, v České Republice a v Evropě, bude stále více vídán i na výstavách, Pekinéz bílé barvy, aby tato vyjímečná a překrásná barva nebyla opomíjena.

Určitě pokud máte možnost si pořídit sněhově bílého pekinéze, neváhejte,protože není nic krásnějšího, než bílý kvalitně osrstěný pekinéz. Je to opravdu snový, sněhový obláček s černými nefrity, místo očíček.
Pekingese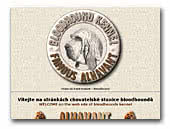 Famous Alhavant
We have small family kennel, but our bloodhounds has very much love!
Bloodhound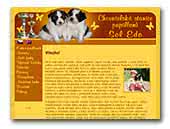 Sol Edo Papillon's Kennel
We are the family hobby kennel and love papillons. We don´t have any cages or hutches, our dogs are part of our family. Many papillons which leaved our kennel you can see at the shows with excellent successes. One of them - Inachis Io Sol Edo can be proud of the elite title A3 Champion in mini-agility too!

"...In spring 1993 I bought my first papillon. Then I started to be interested in breeding these dogs. It happend as follows: The year before I took place in International Dog Show in Nitra with my flander bouvier I saw a lady carrying little something with long fringy ears. I was so fascinated this view! Next months I looked for the race it was. And when I found a puppy for sale I was decided. At our home were only dog females and our new dog had to be a female too. She was our lucky BELLA MONDEE Anrec – Til..."

See much more about papillons on our www!!


Jsme v podstatě rodinný hobby chov tohoto úžasného plemene, nemáme klece, natož kotce, fenky jsou součástí naší rodiny. Naše odchovy nás velmi úspěšně reprezentují na mezinárodních výstavách, fenka Inachis Io Sol Edo  sbírá úspěchy také na poli miniagility - je jako jediný příslušník tohoto plemene držitelkou prestižního titulu A3 Champion.

"...Je to náš velký koníček, tihleti papilloni. Jejich kouzlu jsme podlehli v roce 1992 na jedné mezinárodní výstavě. Rok poté se nám podařilo sehnat fenečku, v té době jich bylo u nás ještě velmi málo. Byla to naše osudová BELLA MONDEE Anrec-Til..."

Více na našich www!!
Papillon

BOHEMIA BRAS
Welcome in the breed of Labrador Retrievers - we are holder of club certificate titles:
Best Breed of Retrievers of The Year 2001
Best Breed of Labrador Retrievers of The Year 2006.
Labrador Retriever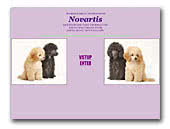 NOVARTIS Breeding kennel
Black miniature, black and apricot toy poodles.
Poodle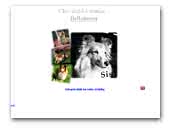 Bellamoon Shelties
and Kooikerhondje kennel
We have one bitch, which is very successful on agility, but also on shows. We plan puppies sometimes.

Kooikerhonjde Amber's Sunshine v.d. Toetesteijn, who is competing in agility and her puppies.
Shetland Sheepdog
Small Dutch Waterfowl Dog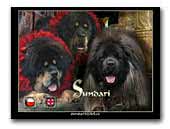 SUNDARI kennel
Sundari aim: breed Giant Mastiff's types of authentic Tibetan Mastiffs (Tsang Khyis) with accent on their right socialization and training.
Tibetan Mastiff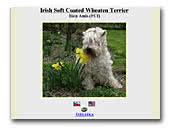 kennel Bien Amis
Web site of Soft Coated Wheaten Terrier. Full of information, photos and contact. You are more than wellcome!
Soft Coated Wheaten Terrier
« Prev 1 2 3 4 5 6 7 8 9 10 11 12 13 14 15 16 17 18 19 20 21 22 23 24 25 26 27 28 29 30 31 32 33 34 35 36 37 38 39 40 41 42 43 44 45 46 47 48 49 50 51 52 53 54 55 56 57 58 59 60 61 62 63 64 65 66 Next »