Dog Breeders > Czechia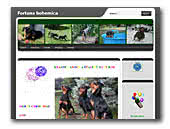 Fortuna bohemica
Eine kleine Hobbyzucht der Deutschen Pinscher in der schwarz-roten Farbe. Für mehrere Infos sind Sie an unseren Webseiten herzlich willkommen!
German Pinscher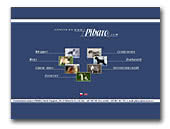 Pibaro kennel
Top dog kennel & profesional handler.
Pug
Australian Shepherd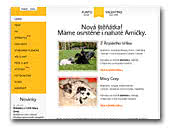 Punto Valentino American Hairless Terrier
PUNTO VALENTINO are the first kennel in the Europe to have CHAMPIONS from Europien Countries. We have had American Hairless Terriers since March 2004. AHT is an active, very playful dog and is placed among pleasant, small dogs.

Thanks to their curiosity and intelligence, they are easily controlled and make a great companion. They love children and get along very well with other dogs and even cats. AHT dogs have a strong affiliation for the company of humans and perform all activities with their masters with joy. AHT is a faultless companion and is especially ideal for allergy sufferers. For those who have a place in their heart for a new friend, you will find this exceptional breed will completely fill it. We love to help you found for you the best puppy to your family.
American Hairless Terrier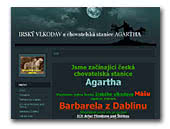 AGARTHA Irský vlkodav
Czech breeding station AGARTHA - Irish wolfhound.
Irish Wolfhound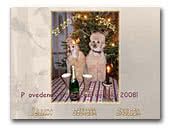 Ytaner - apricot poodles
We breed Miniature apricot poodles since 1978.
Poodle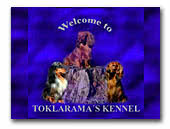 TOKLARAMA'S kennel
TOKLARAMA'S kennel of Teckels & Professional handling and grooming.
Dachshun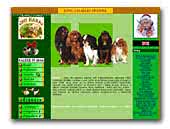 KARAJ
This is the site of the King Charles Spaniel, Kennel Karaj from Czech Republic.
King Charles Spaniel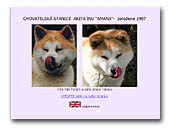 Amana
We breed akitas since 1987. We have a lot of Interschampions. We have a dog from France. We sell red and brindle puppies.
Akita Inu
« Prev 1 2 3 4 5 6 7 8 9 10 11 12 13 14 15 16 17 18 19 20 21 22 23 24 25 26 27 28 29 30 31 32 33 34 35 36 37 38 39 40 41 42 43 44 45 46 47 48 49 50 51 52 53 54 55 56 57 58 59 60 61 62 63 64 65 66 Next »