Dog Breeders > Czech Republic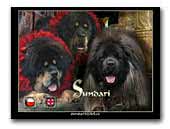 SUNDARI kennel
Sundari aim: breed Giant Mastiff's types of authentic Tibetan Mastiffs (Tsang Khyis) with accent on their right socialization and training.
Tibetan Mastiff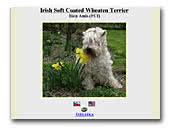 kennel Bien Amis
Web site of Soft Coated Wheaten Terrier. Full of information, photos and contact. You are more than wellcome!
Soft Coated Wheaten Terrier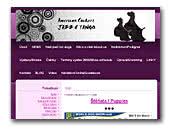 Jazz & Tango American cockers
Homepage of Free Style Collection Troublemaker and Xaran Bohemia Baring.
American Cocker Spaniel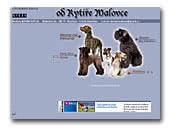 OD RYTIRE MALOVCE
Bouvier des Flandres
Fox Terrier Smooth
Fox Terrier Wire
Kerry Blue Terrier
German Shortharied Pointer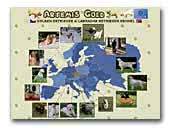 Artemis Gold Retriever Kennel
Kennel of Golden & Labrador Retrievers - stud dog - stud bitches - puppies - progeny Czech Republic.
Golden Retriever
Labrador Retriever
« Prev 1 2 3 4 5 6 7 8 9 10 11 12 13 14 15 16 17 18 19 20 21 22 23 24 25 26 27 28 29 30 31 32 33 34 35 36 37 38 39 40 41 42 43 44 45 46 47 48 49 50 51 52 53 54 55 56 57 58 59 60 61 62 63 64 65 66 67 68 69 70 71 72 73 74 75 76 77 78 79 80 81 82 83 84 85 Next »